Dear Neighbor,
Today marks the beginning of our new fiscal year and I am proud to say that we've prioritized major investments exclusively for local services and projects in our district in this year's proposed budget. More relief and protections for tenants and landlords are also now available through an extension of the eviction moratorium. Lastly, please make sure to check out these useful tips and reminders on how to get your passport for summer travel, how to celebrate safely this Independence Day, movies at the park and much more!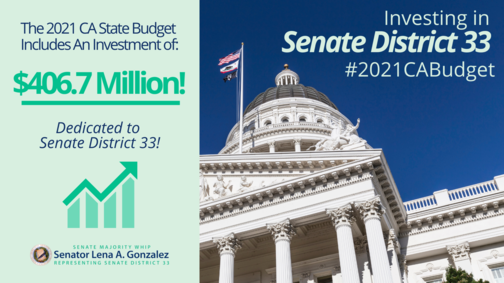 Over $406.7 Million in Funds for Local Projects and Services!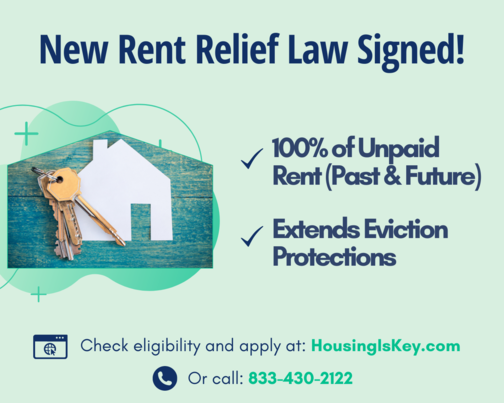 Eviction Moratorium Extended 3 More Months and Rent Relief Program Funding Doubled to Pay 100% Past Due Rent for Low-Income Tenants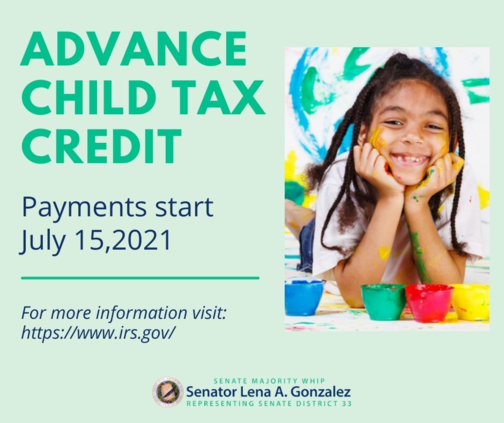 Beginning July 15th, Eligible Working Families Will Automatically Receive Advance Monthly Child Tax Credit Payments Per Child Through the End of This Year 
Check Your Passport and These Travel Guidelines Before You Travel!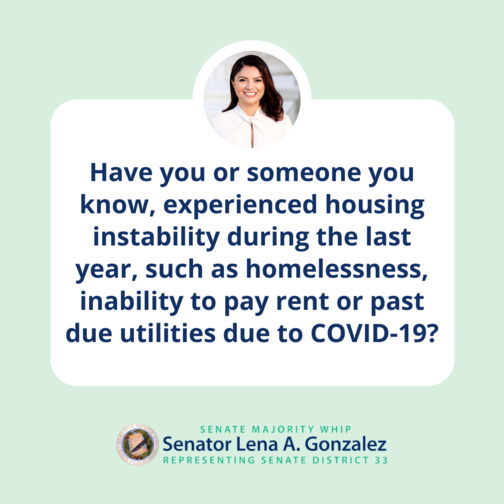 This Edition's Poll Question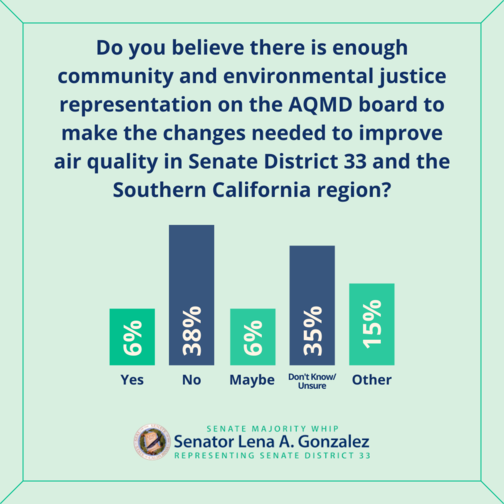 Last Edition's Poll Results
In our previous newsletter, we asked about AQMD board representation and improving air quality in Senate District 33 and the Southern California region, these were the results.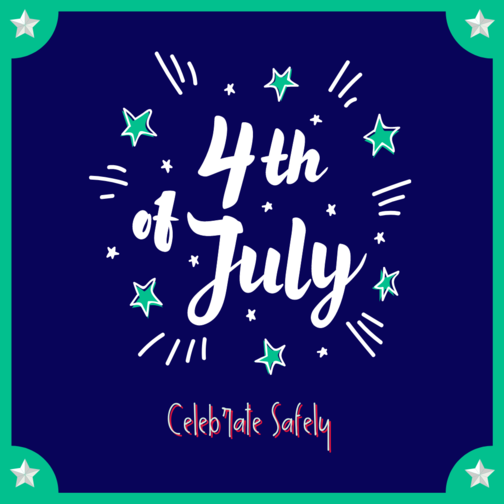 Celebrate Safely This Upcoming 4th of July
Independence Day is just a few days away! Please stay safe as you celebrate with your family, friends and loved ones. Below you will find useful information on the use of fireworks and resources to find a professional show near you in LA County!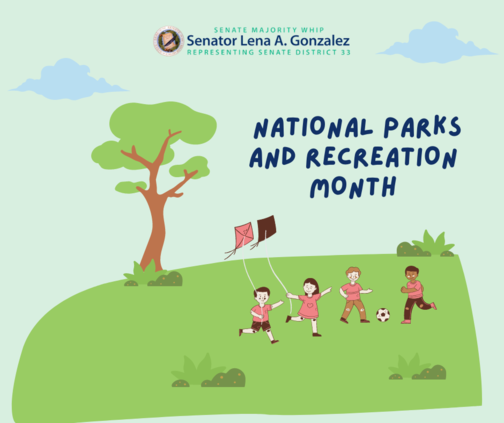 Happy National Parks and Recreation Month!
Parks and open spaces provide us the opportunity to enjoy nature, do exercise and enjoy quality time outside with family and friends. They are places that give us great memories to share and at times serve as hubs for crucial resources for local communities. There's no doubt that parks have been essential through the COVID-19 pandemic, and that they will continue to be an important part of our lives. With that said, here is some information on activities happening at parks in SD33!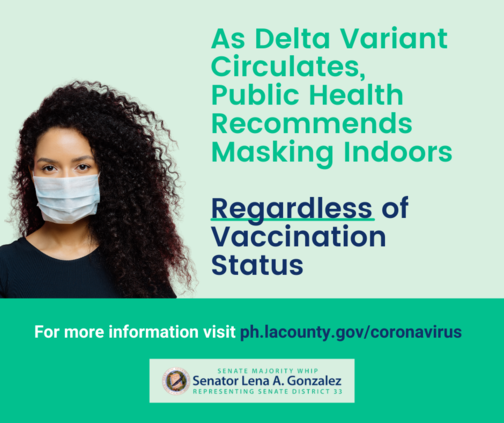 As Delta Variant Circulates, Public Health Recommends Masking Indoors
Join Us on July 14th, 2021 at 5:00 PM for a Virtual Girl's Garage Workshop!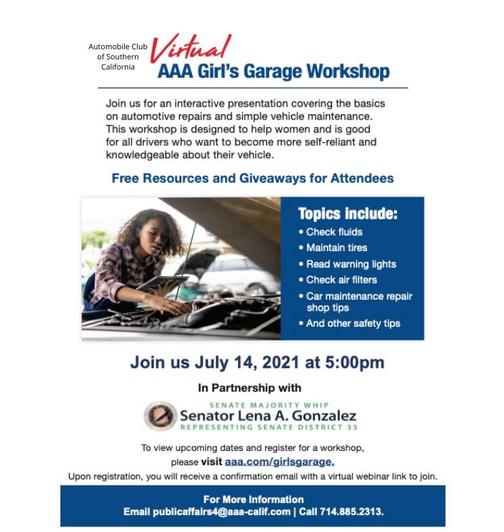 Let's do the best we can to stay safe this summer as we travel, enjoy the holidays and visit public spaces. We have great news to celebrate including major investments earmarked for SD33 in this year's proposed budget and a historic rent relief program that has become available for all Californians. If you are in need of any assistance navigating the state rent relief program or any other state or local resources, please contact my office at (562) 256-7921 or send us a message here. A huge thank you to all who joined me for our Long Beach Legislative Community Coffee last week, more are coming up, so please keep an eye out for our next invitation!
Sincerely,

Lena Gonzalez
33rd State Senate District