Message From
Senator Lena A. Gonzalez
Dear Neighbor,  
With over 4 million doses of the COVID-19 vaccine administered through LA County, public health officials are starting to see evidence that vaccinations are beginning to help reduce transmission. Many industry sectors are re-opening with the necessary safety precautions, schools are re-opening, and a new federal COVID-19 Relief Bill was signed earlier this month. I am also excited to share my 2021 bill package, which includes legislation proposals to help close the digital divide, to improve air and water quality, to protect the health and safety of workers and much more! Below please see more information on what you need to know about all of these important updates. I hope you find this useful in keeping you informed about our work at the Capitol and that it makes things a little easier during these challenging times. If you have any questions or comments, please contact my office. You can reach us at (562) 256-7921 or send us a message here. 
In service,

Lena Gonzalez
33rd State Senate District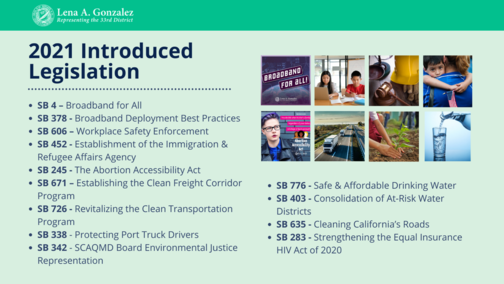 Legislative Update
This legislative session, I have introduced bills on many important issues in our community. Get to know more about the bills I am working on as we fight toward an equitable future for all...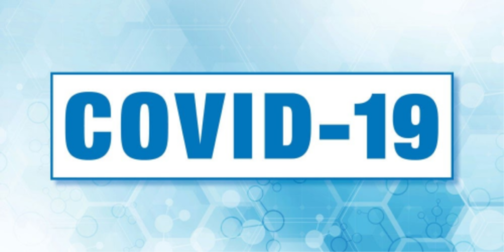 COVID-19 Resources & Updates
With the American Rescue Plan signed into law on March 11th, 2021, a third round of stimulus checks has been underway, unemployment has been extended, child tax credits for families...
Community Announcement
On March 22nd, a new COVID-19 community vaccination center launched in the city of Bell to help ensure residents and workers from the Southeast Los Angeles (SELA) communities of...