Dear Neighbor,
The holidays are here! It is a time to enjoy the company of those we love and make memories full of warmth and cheerful celebration for the year past.
Team Gonzalez is finishing 2021 strong, participating in many festive events throughout the entire district, visiting a renewable energy facility in Paramount, a ribbon cutting ceremony for the grand opening of a Homeless Drop-In Service Center in South LA and much more!
Above all during these festive days, I want to remind you to stay safe. Celebrate in ways that reduce the chances of spreading COVID-19 and get vaccinated (or boosted) if you haven't already. Make sure to check out these resources and updates before the year ends: the Emergency Broadband Benefit (EBB), updated masking, travel and mega event state guidelines, and mental health support services available through LA County.
Finally, for the last poll of the year, I'd like to hear your ideas and input on ways to address homelessness in our community.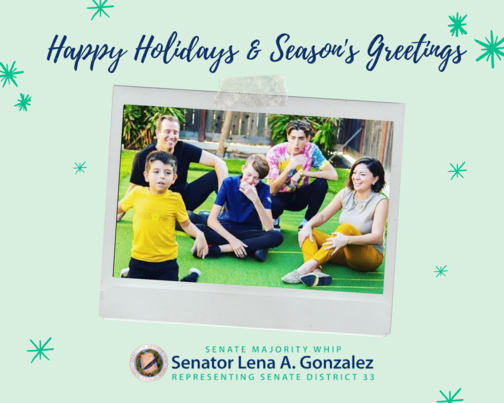 Wishing You Happy Holidays and Season's Greetings!
This year has been full of both great challenges and successes. I am thankful and honored to serve as your State Senator and look forward to continuing our hard work in 2022. My warmest wishes go to you and your loved ones for the holidays and season, please remember to celebrate safely and have a memorable time full of joy and laughter!
News from the Capitol
Next year will be the second year of a 2-year legislative session. It means that January will be busier than usual at the Capitol, because any 2-year bills introduced in 2021 must pass their house of origin by January 31, 2022.
To learn about current 2-year bills I have authored, that are advancing in the legislative process next year, visit my 2021 Legislation page here.
Meanwhile, I am still spending time in the district at public events or participating in important meetings and discussions with constituents in Senate District 33, and gathering research and ideas for new potential legislation. Remember, if you have a bill idea you'd like to share with me there is still time to share your input! Please reach out to my office at (562) 256-7921 or email us at Senator.Gonzalez@senate.ca.gov.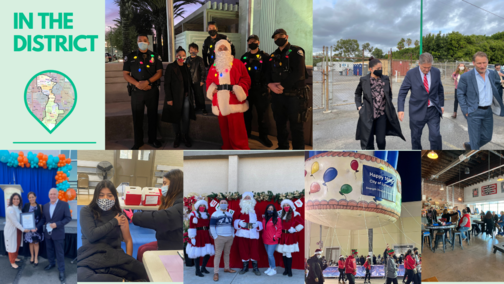 In the District
South Los Angeles Health Center Ribbon Cutting Ceremony
On December 8, my office attended the Grand Opening and Ribbon Cutting for St. John's Community Health Homeless Drop-In Service Center and Community Health Center in South Los Angeles. The center provides people experiencing homelessness a non-judgmental setting, medical and housing services, and aims to promote dignity and self-care.
Paramount Renewable Energy Facility Tour
On December 9, my team and I met with World Energy's Policy team regarding new policy ideas to support renewable fuel production, and had the opportunity to take a tour of their local renewable energy facility in Paramount. World Energy's Renewable Fuels Project will convert the former Paramount petroleum refinery into a 100 percent renewable energy facility. When completed, the facility will allow for production of 25,000 barrels per day of renewable fuels to meet increasing local demand for low-carbon intensity fuels for commercial motor vehicles, including trucks and heavy-duty vehicles, and aviation.
Florence-Firestone COVID-19 Vaccine Event
On December 10, Team Gonzalez was at the Roosevelt Park Free COVID-19 Vaccine event in Florence Firestone sharing information about constituent services and COVID-19 resources.
Lynwood's Annual Candy Lane Parade
On December 10, our office attended the City of Lynwood's Annual Candy Cane Lane Parade that brought Lynwood residents together for a great celebration.
Wrigley Area Neighborhood Alliance Christmas Tree Lane Event in Long Beach
On December 10, Team Gonzalez participated in the Wrigley Tree Lane Event, there were so many homes beautifully decorated with holiday spirit, thanks to all who participated!
Paramount Breakfast with Santa
On December 11, Team Gonzalez participated in this annual holiday tradition in Paramount, there was music, snow sledding, and so much fun for everyone to enjoy! 
Bell Local Businesses Inaugural Holiday Mixer
On December 15, our office presented a certificate of recognition to the Bell Chamber of Commerce on its inaugural Holiday Mixer Event at Border X Brewery. Our office was able to meet with local businesses around the district and provide them information on state resources.
Signal Hill Toy Drive
On December 15, I joined the Signal Hill Toy Drive, it was great to spend time with Signal Hill residents at this fun holiday event!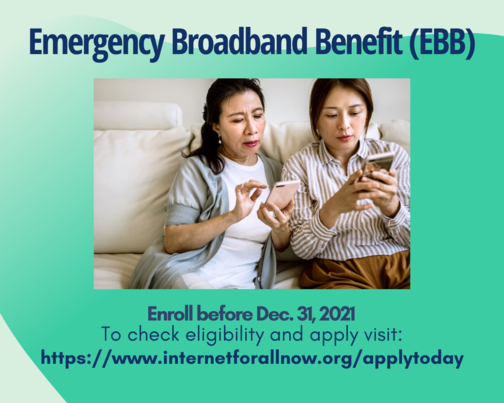 Emergency Broadband Benefit (EBB)
The Emergency Broadband Benefit (EBB) is a benefit for low-income consumers that will show up as a discount on your bill for High-Speed Home Internet. The federal government established this benefit in 2021 due to the COVID-19 pandemic emergency. Customers enrolled in EBB by December 31 will get the maximum $50 discount for two extra months before it drops to $30 by March 2022. ENROLL BEFORE DEC 31, 2021.
Customers who enroll January 2022 or later, will be eligible for a $30 maximum benefit.
For eligibility requirements and to apply visit: https://www.internetforallnow.org/applytoday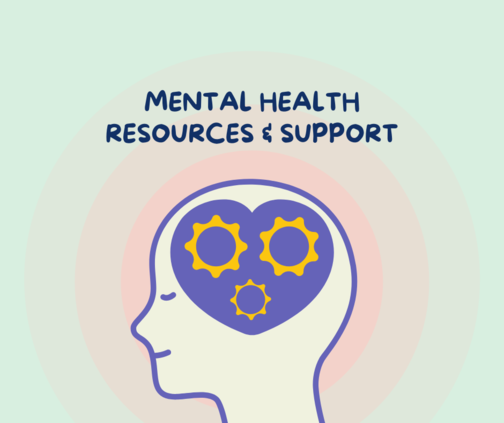 Mental Health Resources and Support
This season and the holidays are typically a time for celebrations, get-togethers and merriment, but it can also take a toll on mental health with seasonal obligations, additional stressors and worries about loved ones' health, especially as the COVID-19 pandemic continues to impact our collective wellbeing. If you or someone you know is in need of mental health support, here are some available resources:

Los Angeles County Department of Mental Health wellbeing resources for the holidays.
The Los Angeles County Department of Mental Health Help line: (800) 854-777 Offers crisis services and mental health support available 24/7.
Crisis Text Line: Text "LA" to 741741. Connect with a trained crisis counselor to receive free crisis support via text message.
National Suicide Prevention Lifeline: (800) 273-8255. The National Suicide Prevention Lifeline connects you with a crisis center closest to your location. Your call will be answered confidentially by a trained crisis worker who will listen empathetically, work to ensure that you feel safe, and help identify options and information about mental health services in your area.
Substance Abuse Service Helpline: (844) 804-7500
Operated by the Los Angeles County Department of Public Health, this hotline provides screening, resources and service referrals regarding substance use disorders.
211 LA County: Dial 2-1-1 within Los Angeles County
211 LA County is the hub for all types of health, human and social services in Los Angeles County, providing callers with information and referrals to the services that best meet their needs.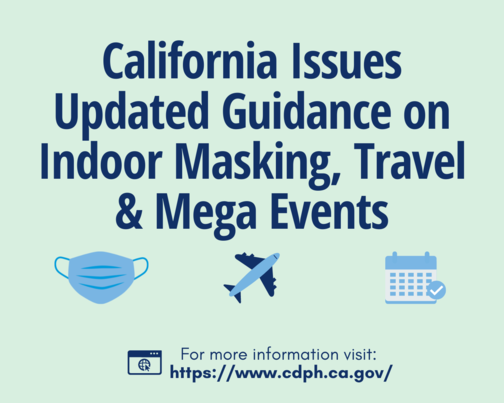 California Issued Updated Guidance on Indoor Masking, Travel & Mega Events
This week the California Department of Public Health (CDPH) issued updated guidance to curb the spread of COVID-19 and its variants.
As of December 15, CDPH will require masks to be worn in all indoor public settings irrespective of vaccine status through January 15, 2022, at which point California will make further recommendations as needed in response to the pandemic. 
Additionally, CDPH updated requirements for attending mega events, like concerts and sporting events. Prior to attending an event, attendees will now be required to have either proof of vaccination, a negative antigen COVID-19 test within one day of the event, or a negative PCR test within two days of the event.
CDPH also issued a new travel advisory effective immediately to recommend that all travelers arriving in California test for COVID-19 within three to five days after arrival, regardless of their vaccination status. 
Tips on How to Gather Safely This Season
As you gather with friends and family, keep COVID-19 in mind. Take steps to prevent its spread.
Get vaccinated. It's the best way to protect others.
Keep gatherings small.
If your guests are unvaccinated or you don't know their status, plan gatherings that are small, short, and outdoors.
Wear a mask over your nose and mouth.
When gathering inside, ventilate well. Open doors and windows, run HVAC systems, and install air filters if possible.
Check local conditions. Your county may have stricter guidance than the state. Take extra precautions when local levels of virus transmission are high.
Activate CA Notify and ask your guests to do the same. CA Notify anonymously notifies individuals of a possible exposure.
Get tested if you have COVID-19 symptoms.
Stay home if you are sick.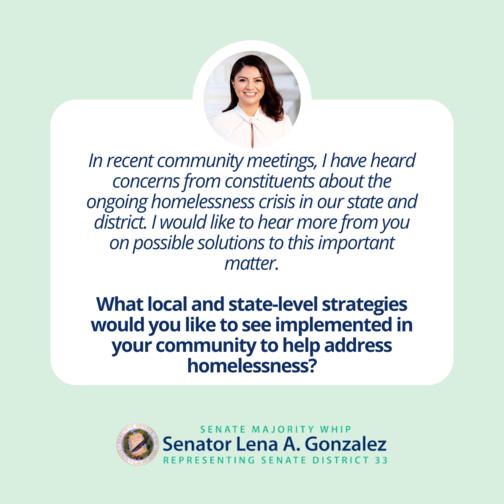 This Edition's Poll Questions
For this edition's poll, I would like to know what local and state-level strategies you would like to see implemented in your community to help address homelessness. Take the poll here!
Top Social Media Posts
Check out my top social media posts below! Remember to follow me @SenGonzalez33 on FB and Twitter for legislative updates, resources, events and much more!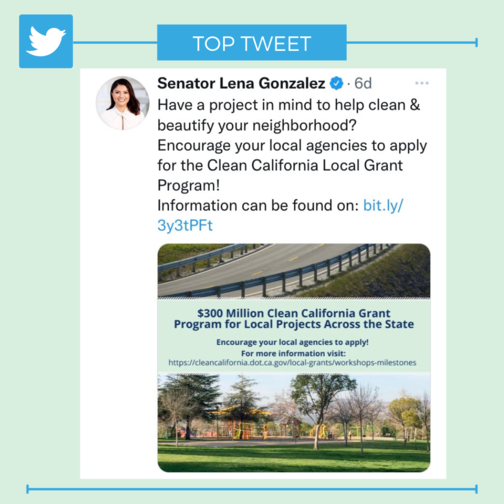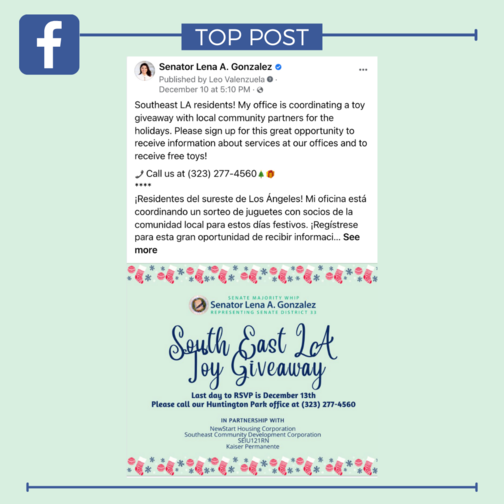 As always, if you need any other information or assistance, please contact my office at (562) 256-7921 or send us a message here. Wishing you peace, prosperity and joy this winter season.
Sincerely,

Lena Gonzalez
33rd State Senate District