Dear Neighbor,
Happy Holidays! It's that time of the year when we get to spend more time with family and friends, reflect on the year past and create new unforgettable memories full of cheer and fun. There are a few weeks left of 2022, however, and here in Senate District 33, we will finish the year strong!
At the Capitol, I recently commenced my 4th year in the Senate, and I officially began my role as Vice Chair of the California Latino Legislative Caucus.
In the District, I hosted an Open House and Toy Drive in my Huntington Park District Office. We also participated in holiday events, recognized the outgoing board of directors of the LGBTQ+ Chamber of Commerce, and welcomed new businesses to the District.
Next month, GO-Biz will be hosting webinars for businesses interested in applying for $120 million in tax credits. You can now access the latest updates on what's new and what to consider when you file your taxes in 2023. With flu activity increasing this winter, make sure you follow these five tips to protect yourself and others from winter viruses. And remember, now's the time to review your health insurance options for 2023.
Lastly, please complete our new survey to let me know your thoughts on Governor Newsom's proposed price gouging penalty on oil companies.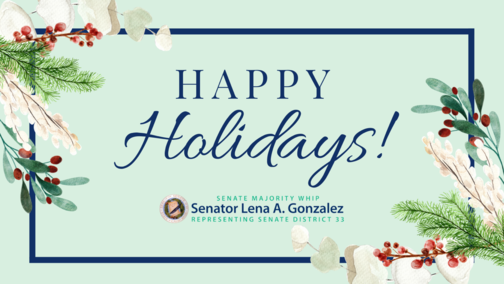 Happy Holidays!
The winter holidays are here and I send my warmest wishes to you and your loved ones for a joyful, peaceful time full of good health and great new memories.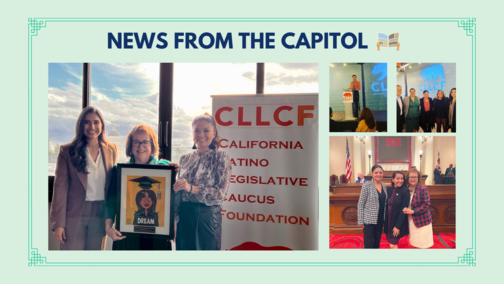 News from the Capitol
On December 5th, I travelled back to the Capitol for an organizational session and swearing-in ceremony for all newly-elected members of the California Legislature! I had the opportunity to meet and congratulate all our new Legislators and to welcome back all my Senate and Assembly colleagues as we get ready for the upcoming 2023-2024 Legislative Session. I look forward to working on important policies that will help us tackle some of the greatest challenges for our communities, and to create a more prosperous, and healthy future for all Californians.
That same day, I officially began my role as Vice Chair of the California Latino Legislative Caucus. I am honored and excited to serve in this capacity to make positive change and advocate for our diverse Latino communities.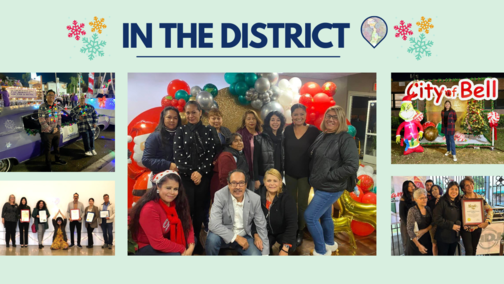 In the District
On December 1, I hosted an Open House and Toy Drive in my Huntington Park District Office. We had a great night celebrating with local food, music, and gifts for our Southeast LA community! Thank you to our local community organizations and leaders for joining us to kick off the holiday season, I'm so grateful to our many hard-working Southeast LA residents
My team joined the City of Bell's Christmas village event and tree lighting as well as the Annual Belmont Shore Christmas Parade!
In Long Beach, we recognized the outgoing board of directors of the LGBTQ+ Chamber of Commerce.
We also recognized and welcomed two new businesses in Senate District 33: My Comunidad Foundation, a women-owned yoga business in Paramount that offers affordable yoga classes for marginalized communities and Camelo's Mexi-Italian Cocina, also a women-owned business in the City of Huntington Park that uplifts California's diverse culinary cultures, serving a mix of Mexican and Italian cuisines.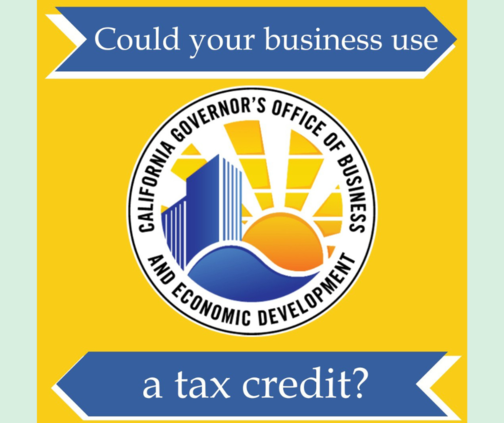 California Competes Tax Credit for Businesses
The California Competes Tax Credit (CCTC) is an income tax credit available to businesses that want to locate in California or stay and grow in California. Businesses of any industry, size, or location compete for available tax credits by applying in one of three application periods each year. Applicants will be analyzed based on twelve different factors of evaluation, including number of full-time jobs being created, amount of investment, and strategic importance to the state or region.
The next California Competes Tax Credit (CCTC) application period starts Tuesday, January 3, 2023, with $120 million in available tax credits. 
The deadline to submit applications is Monday, January 23, 2023, at 11:59 p.m. (Pacific Time). The online application can be accessed starting January 3, 2023, at www.calcompetes.ca.gov. 
All businesses are encouraged to participate in a webinar to receive instructions on how to apply. Here is a list of upcoming webinars.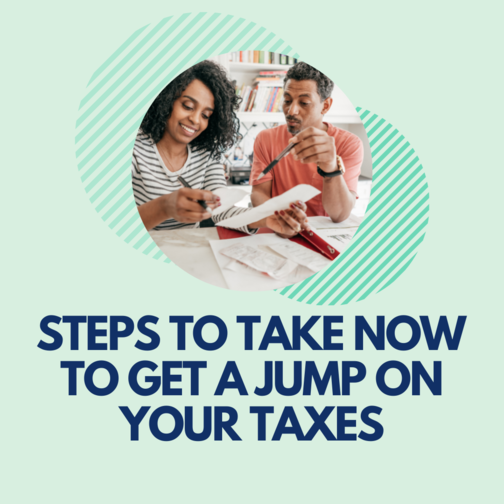 Steps to Take Now to Get a Jump on Your Taxes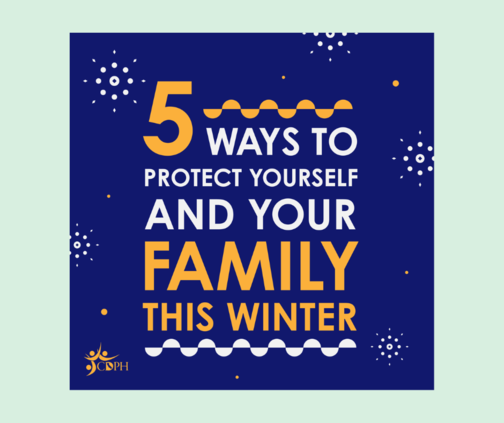 Top 5 Measures to Protect Against Respiratory Viruses
Winter viruses have reached high levels across California, which has the potential to add to an already concerning number of hospitalizations of children due to the spread of winter viruses including respiratory syncytial virus (RSV), influenza (flu) and COVID-19. State public health leaders are reminding Californians that masking in indoor public places, among other safety measures, is effective at slowing the spread of respiratory viruses that are making children, and the elderly, very sick. Here are the top 5 tips to protect against winter viruses:

Get Vaccinated, Boosted (and Treated)
Stay Home if You're Sick, and Test for COVID
Wear a Mask
Wash Your Hands
Cover Your Cough or Sneeze

Stay healthy and protect yourself and your family this holiday season, learn more.
Get Help Paying for Health Insurance
Have you compared health plans available in your area for 2023? Use the Shop & Compare tool today at http://CoveredCA.com. Covered California offers financial help to lower the monthly cost of health insurance. Many income levels are eligible, and nearly 90% of Covered California members get financial help.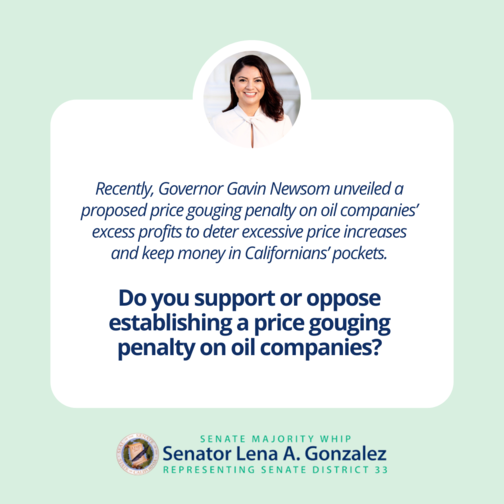 New Survey: Establishing a Price Gouging Penalty on Oil Companies
Recently, Governor Gavin Newsom unveiled a proposed price gouging penalty on oil companies' excess profits to deter excessive price increases and keep money in Californians' pockets. Do you support or oppose establishing a price gouging penalty on oil companies? Let me know your thoughts by completing our survey today!
As always, if you need any other information or assistance, please contact my office at (562) 256-7921 or send us a message here. Happy Holidays again!
Sincerely,
Lena Gonzalez
33rd State Senate District