Dear Neighbor,
It has been such a productive year for California and Senate District 33. Out of the eight bills sent to the Governor's desk from my 2021 legislative package, five have already been signed into law!
By now you may have heard about the oil spill in Orange County close to our district. I was deeply disappointed and concerned about this news and I have an update to share with you on this very important matter.
In the district, I had a wonderful time standing alongside thousands of friends and neighbors speaking up for reproductive justice in Long Beach and visiting the City of South Gate to admire unique, inspirational artwork by local artists.
Although the eviction moratorium and federal unemployment benefits ended last month, new eviction protections are in place, rent relief and a new energy bill relief program are available. In addition, newly authorized COVID-19 vaccine booster doses are now available for those eligible and we have a summary breakdown of the unemployment insurance appeal process. Continue reading to learn more and please remember to take our new poll!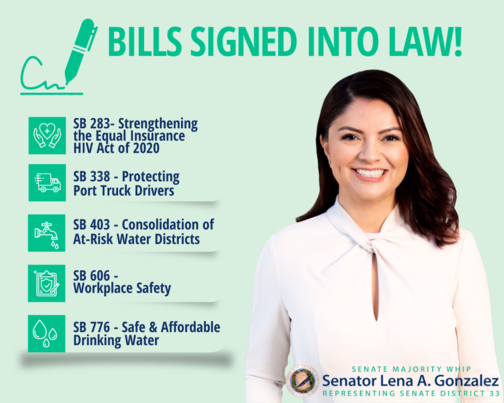 News from the Capitol
Bills Signed Into Law!
Eight bills in my legislative package were approved and sent to the Governor's desk. The Governor has until October 10 to veto or sign bills into law.
I am very excited to share that all the following bills are now signed into law and will go into effect on January 1 of 2022! These legislative victories will help bring about much needed change: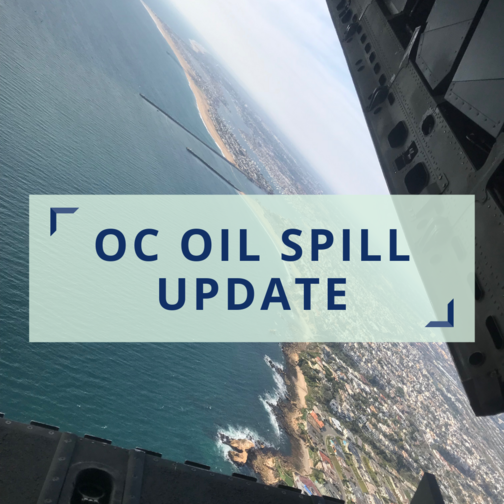 OC Oil Spill Update
At this time, beaches in Long Beach have not been impacted by the recent oil spill that originated in Federal waters on October 2, 2021. As there is no water quality threat in Long Beach presently, beaches and swimming areas remain open. Should that change, my office will make sure to provide further updates.
Over the past several days, my office and I have participated in several briefings with federal, state, and local officials, here is some important information to know:

Governor Newsom has declared a State of Emergency in response to the spill, which mobilizes available state resources to protect public health and the environment.
Official requests have been made to authorize a Major Disaster Declaration to provide additional federal resources for cleanup, and announcements to ban federal offshore drilling.
Fisheries closure: On October 3, a fisheries closure was issued, prohibiting the catch and consumption of finfish and shellfish caught in the area of the closure. The Department of Fish and Wildlife and OEHHA are now advising that fishers avoid fishing in areas where there is visible sheen on the water. Please see additional fisheries closure information here.
Wildlife Impacts: Wildlife Branch operations are continuing daily, monitoring the shoreline and on-water for affected wildlife. Anyone observing oiled wildlife should not attempt to capture it. Instead, please report observations of oiled wildlife to 1-877-UCD-OWCN (1-800-823-6926).
Volunteering: Volunteers are welcome to complete the volunteer registration form at https://calspillwatch.wildlife.ca.gov/Volunteer or call the Volunteer Hotline at 1-800-228-4544.
Investigations: The cause of the spill remains under investigation. Multiple regulatory agencies are conducting investigations in coordination with OSPR's Law Enforcement Division. During these investigations, technical experts complete a causal analysis, conduct a natural resources damage assessment, and determine economic and biological impacts. The reports will be made available to the public when completed.
Cleanup Efforts: As of October 6, at noon a total of 5,544 gallons of crude oil have been recovered and 12,860 feet of containment boom have been deployed. More than 400 crewmembers are conducting cleanup operations with 1,500 people expected to be dispatched by the end of the week. Shorelines from Sunset Beach to Dana Point have been cleaned.
Resources for the Public: A claims number has been established for any individuals or businesses who believe they have been economically affected by the incident: 1.866.985.8366.
Vessel Decontamination: Vessels are being decontaminated at the Port of Long Beach, So Cal Ship Services. Vessel owners that have come into contact with oil should not attempt to clean boats themselves. Specific protocols must be implemented. For concerns specific to recreational vessel decontamination, call the spill claims number at 1-866-985-8366.

My office and I will continue to communicate with the appropriate agencies to provide further updates. I also look forward to collaborating with my Orange County colleagues on next steps to remediate this environmental disaster. For any further questions or concerns, please do not hesitate to reach out to us at (562) 256-7921.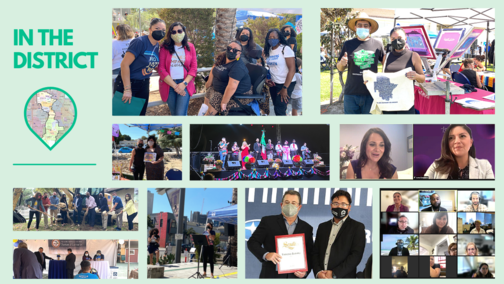 In the District
60th Anniversary & Fiestas Patrias in Bell Gardens
On September 15, my office joined the City of Bell Gardens  for its 60th anniversary celebration and "Fiestas Patrias" at Veterans Park. There was a great Birthday Piñata celebration, with live entertainment, including Bell Gardens' very own Folklorico dancers and fun activities such as face painting and games. Happy 60th Anniversary Bell Gardens!
Timmons Subaru Grand Opening
On September 20, Jacob O'Donnell, Field Representative on my team presented an official Certificate of Senate Recognition in honor of the Timmons Subaru Grand Opening commending their dedicated service to the community.
Groundbreaking Ceremony for DeForest Park Environmental Education Center In LB
On September 28, my office accompanied The Long Beach Department of Parks, Recreation and Marine (PRM) for a groundbreaking ceremony for the new DeForest Park Environmental Education Center, which will serve as a satellite office for the nonprofit Conservation Corps of Long Beach (CCLB). Congratulations Long Beach and thank you for your commitment to environmental stewardship in our community!
Huntington Park Chamber of Commerce Open House
On September 28, my office joined the Huntington Park Chamber of Commerce's open house event where businesses and the community had the opportunity to meet the board and take a tour of their offices. Thank you to all who helped make this a great event for our local businesses and neighbors! 
Receiving DIY Girls' Community Leader Award!
On September 29, I was honored to receive the DIY Girls' Community Leader Award. I want to thank the DIY Girls team for their continuous hard work to increase girls' interest in math, technology, and science through hands-on educational experiences. As a Latina, I know how important it is to have an organization like DIY to help provide exposure to STEAM careers. Before starting my career as a Senator, I worked for Microsoft as a Corporate Responsibility Manager—where I would administer grant funding to expand digital inclusion opportunities to underserved communities in L.A. County. As your Senator, I am committed to helping expand STEAM opportunities for more women and girls in our community. 
Women's March for Reproductive Rights in Long Beach 
On October 2, I joined a march through Downtown Long Beach to the Harvey Milk Promenade Park, joining forces with over 100 organizations across the nation to rise up in defense of reproductive rights and access to abortion care.
South Gate Art Walk
On October 2, I had the pleasure of attending the very first Annual South Gate Art Walk. There were over 45 local artists and vendors, free art kits and workshops, live screen printing, performances and much more! Thank you to the great volunteers, partners and local artists who helped make this event happen!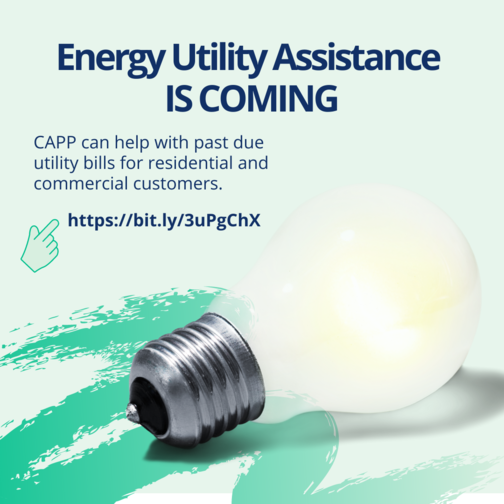 New Energy Bill Relief
The newly established California Arrearage Payment Program (CAPP) will offer financial assistance for California energy utility customers to help reduce past due energy bill balances accrued during the COVID-19 pandemic.
Utility customers do not need to apply. If a customer account is eligible, a credit will be automatically applied to the customer bill. Energy utilities will apply for CAPP assistance on behalf of customers who incurred a past due balance of 60 days or more from March 4, 2020 through June 15, 2021.
For more information, visit the CAPP website.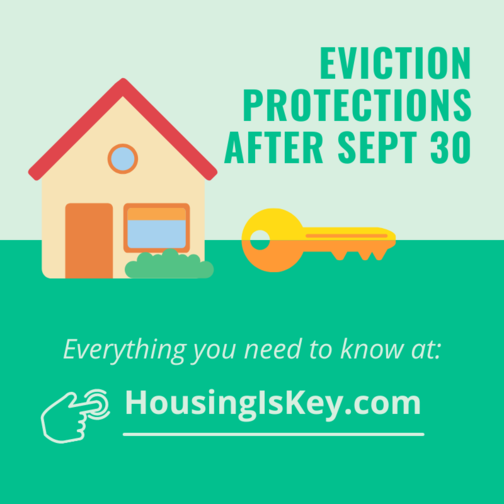 Rent Relief and Eviction Protections After September 30
The eviction moratorium ended September 30, however, there are new state level eviction protections, and rent relief is still available at HousingIsKey.com.
As of Friday, October 1, a modified eviction protection goes into effect through March 31, 2022 for those who are eligible for rental assistance.
If a tenant receives an eviction notice from their landlord starting October 1, a tenant must immediately (within 15 days) apply for rent relief, if they have not already done so, to be covered by the state's eviction protections 
A landlord must provide evidence to the court that they have applied for rental assistance; if the tenant does not complete an application for assistance or does not qualify for rental assistance, the landlord may proceed with the eviction.
For more information on evictions protections click here.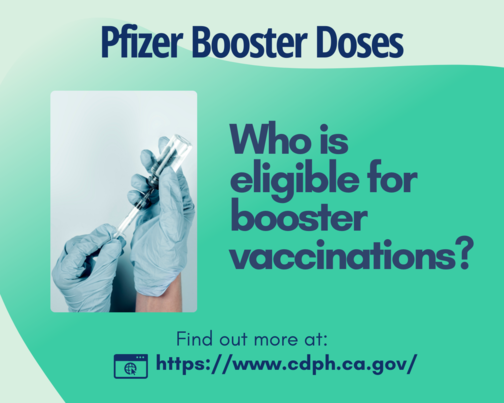 Who is eligible for booster vaccinations?
On September 24, 2021, the Center for Disease Control and Prevention (CDC) recommended the following people should receive booster doses at least six months after completing their initial Pfizer series: 
In addition, the following people may consider receiving a booster dose: 

people aged 18 through 49 years with underlying medical conditions
people aged 18 through 64 who are at increased risk for COVID-19 exposure and transmission because of occupational or institutional setting

For more information on booster doses visit the CDC website here.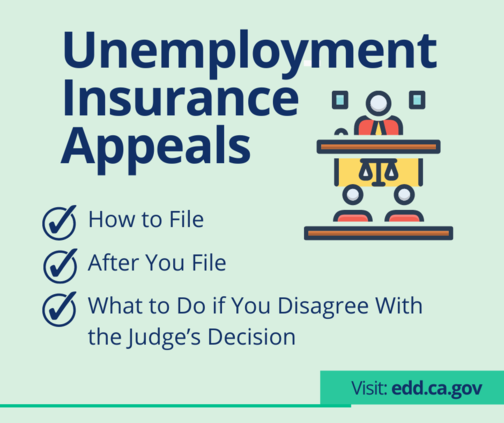 EDD Appeals
If you disagree with EDD's decision on your unemployment insurance claim, you may file an appeal within 30 days of the mailing date on the decision notice. You can find the appeal form here.
EDD will review the appeal to determine if they can overturn the original disqualification. Should the Department's decision stand, EDD forwards the appeal to the California Unemployment Insurance Appeals Board (CUIAB), a separate agency from EDD which will schedule a hearing date and you will receive a Notice of Hearing with the hearing time, date, and location.
If you disagree with the judge's decision, you may file a second level appeal with the CUIAB within 30 calendar days from the date of the judge's decision. Visit the EDD website for more information on unemployment insurance appeals.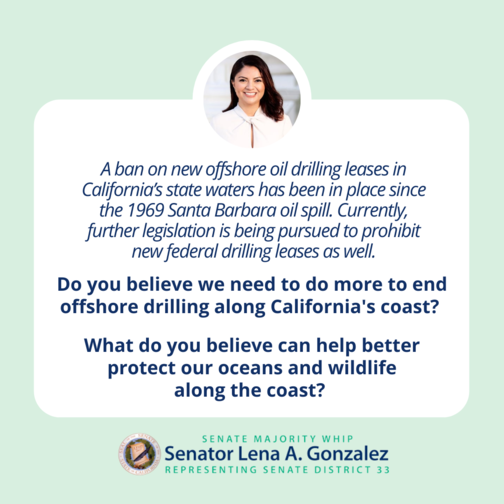 This Edition's Poll Questions
For this edition's poll, I would like to know your thoughts on offshore drilling in California. Take our next poll here to share your comments, concerns, questions, and ideas.
Top social media posts
Check out my top social media posts below! Remember to follow me @SenGonzalez33 on FB and Twitter for legislative updates, resources, events and much more!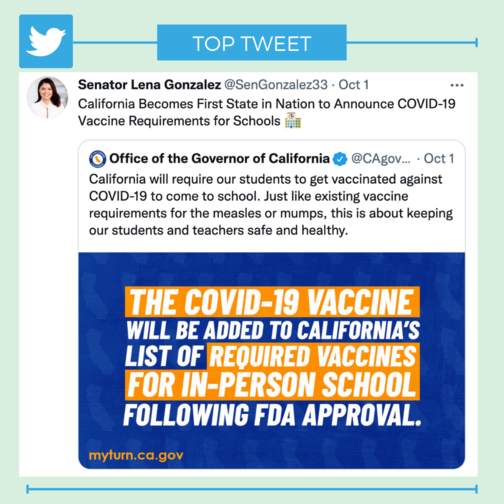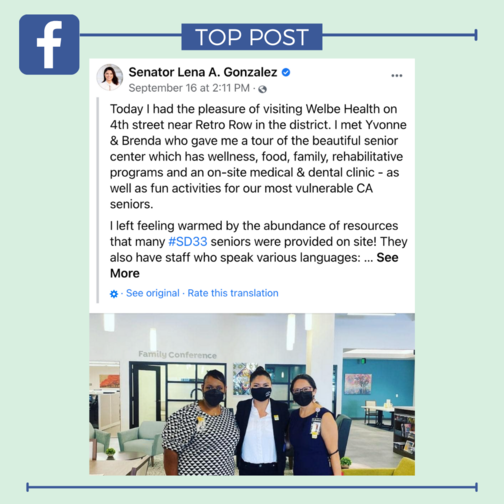 As always, if you need any other information or assistance, please contact my office at (562) 256-7921 or send us a message here.  
Sincerely,

Lena Gonzalez
33rd State Senate District