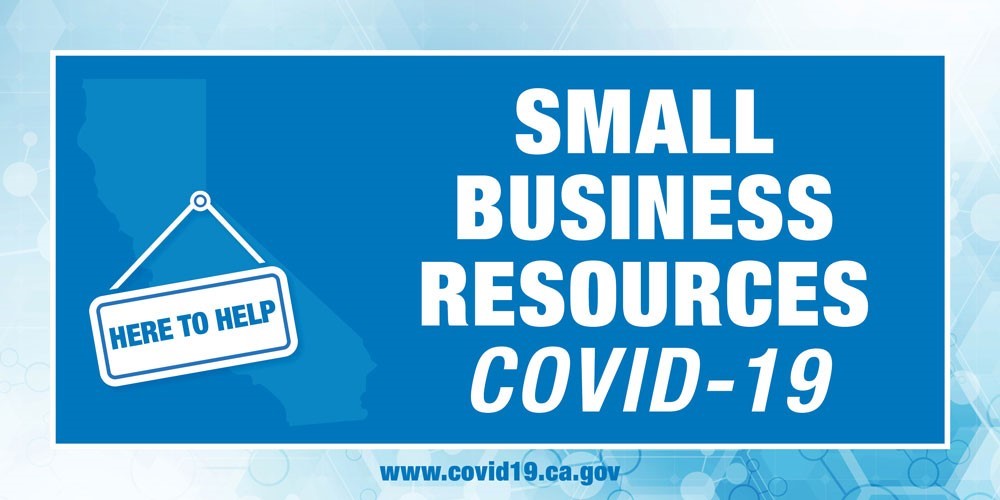 Dear neighbor,
In light of the financial pressures brought on by COVID-19 for small businesses, the state has announced immediate assistance that includes temporary tax relief, and $500 million in grants to support small businesses and nonprofits. California's small businesses fuel the economic wellbeing of our state and these programs are necessary and critical during these difficult times. For a full list of existing state support for businesses, click here and for more information on county business resources click here.
Below is a summary of state resources and local resources for our district.
Main Street Hiring Tax Credit
The Main Street Hiring Tax Credit authorizes a hiring tax credit for qualified small businesses. The credit is equal to $1,000 per qualified employee, up to $100,000 for each small business employer. The application opened on December 1, 2020 and will remain open through January 15, 2021. For more information and to apply, click here.
$500 Million for New COVID Relief Grant for Small Business
The state announced the creation of a $500 million COVID Relief Grant for small businesses and nonprofits that have been impacted by COVID-19. Funds would be awarded to selected intermediaries with established networks of Community Development Financial Institutions to distribute relief through grants of up to $25,000 to underserved micro and small businesses throughout the state by early 2021. California Office of the Small Business Advocate is establishing the program– for updates on availability visit here.
Note that while the program is being created, it is a good idea to sign up to receive updates for when the program is launched. To sign up for updates click here.
Increased Funding for the California Rebuilding Fund
On November 20th, the state announced the opening of the California Rebuilding Fund. The California Rebuilding Fund is a loan program to support California's small businesses—especially those located in economically disadvantaged and historically under-banked areas of the state. Lenders will offer loans with affordable and flexible terms for small businesses with loan amounts up to $100,000. Interested businesses can apply here.
Local Resources - Keep L.A. County Dining Program
In an effort to assist restaurants affected by the COVID-19 restrictions, Los Angeles County launched the Keep LA County Dining Grant Program. The application is currently open and will be available through Sunday, December 6, 2020, at 11:59 p.m., or until 2,500 applications are received, whichever comes first. The Keep LA County Dining Grant will provide $30,000 to restaurant businesses to use as working capital for employee payroll expenses, capital to continue operations, payment of outstanding business expenses, and adaptive business practices needed to remain open. For more information and to apply click here.
Lastly, this year I was proud to co-author SB939 which would have prohibited evictions for impacted commercial tenants, including small businesses and non-profit organizations, until 90 days after the COVID-19 State of Emergency had been lifted. While public health officials in California have taken action to curb the spread of COVID-19, it is equally necessary to protect the economic safety of our small businesses to ensure our families and community can get through the ongoing challenges of this pandemic. As your state senator, I will continue to advocate for resources and promote legislation to support our small businesses.
If you have any questions regarding small business assistance, please contact my office at (562) 256-7921 or by email at Senator.Gonzalez@senate.ca.gov.

All my best,


Lena Gonzalez
33rd State Senate District