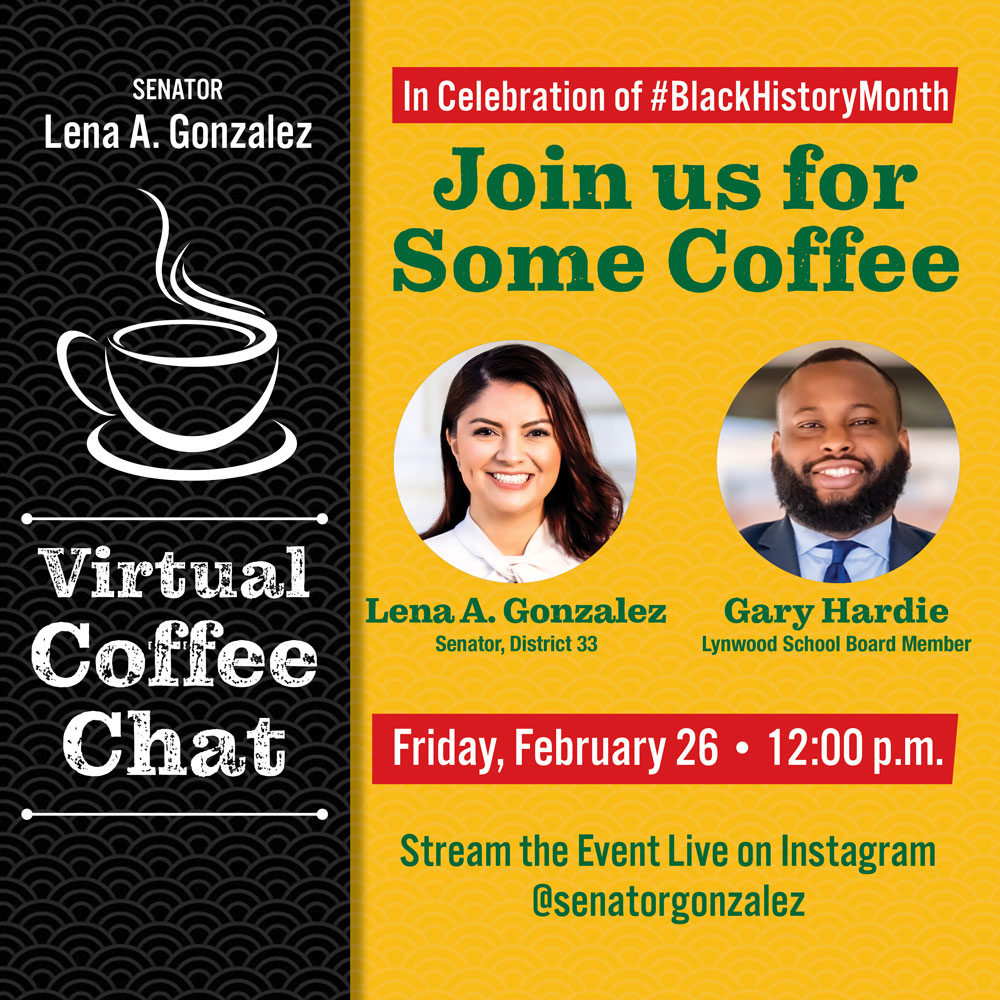 Dear neighbor,
In celebration of Black History Month, I would like to cordially invite you to a virtual coffee chat. Joining us for this virtual event, will be special guest, Lynwood Unified School Board Member Gary Hardie. We will be talking about the achievements of outstanding Black individuals, as well as the challenges and COVID-19 disparities impacting the Black community. We will also discuss how we can take action to chart a course forward with true equity and opportunity for Black residents in Senate District 33 and in the state.
Grab a cup of coffee and join us!
WHEN: Friday, February 26, 2021 at 12:00 p.m.
WHERE: Stream the event live on Instragram @senatorgonzalez
I look forward to chatting with you virtually! If you would like to submit questions before the event, please contact my office. You can reach us at (562) 256-7921 or send us a message here.
Sincerely,

Lena Gonzalez
33rd State Senate District