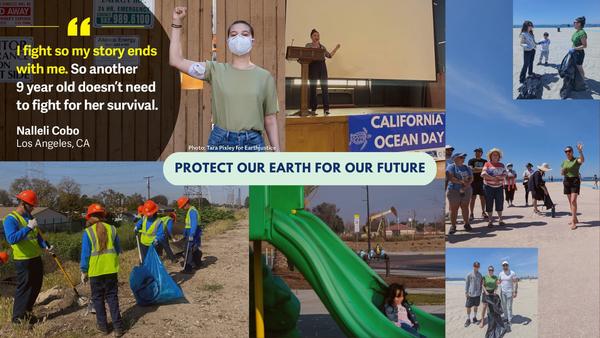 Learn About My 2023 Environmental Bills and Check Out the Latest Buzz
Around Senate Bill 556 to Hold Oil Companies Accountable
---
Earth Month Recap: This year's Earth Month we came together to inspire and create positive change to protect our planet and our future. At the Capitol, we talked about the importance of saving our oceans, and in the news, we created a huge buzz about climate legislation to hold oil companies accountable for the health damages they cause such as cancer, and respiratory illnesses. On the ground, we organized cleanups at the beach and local roads to beautify Senate District 33. I am so motivated by all the hard work and the passionate dedication of community advocates, organizations, and most of all of the families and individuals in our District who have been a part of the climate advocacy journey for years, long before my time in the Senate and who continue to fight with unyielding dedication. It was refreshing to feel the excitement and motivation among us for a better future and a cleaner planet this whole month, but we acknowledged there is still much more work to do. The good news is I have many bills this year to help us get closer to that goal!
My 2023 Environmental Bills: a complete list of environmental bills I authored this year.
Environmental Work In the News: Here are some of the news articles that created a buzz around SB 556 recently.