In the District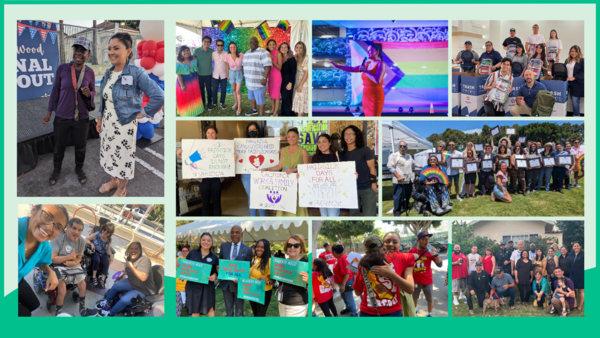 Read About Team Gonzalez on the Field, Meetings in the Community, and Local Small Businesses, Nonprofits, and Community Heroes! In this Issue: Pride Parade, National Night Out, and SB 616 More Paid Sick Leave Rally!
---
Team Gonzalez on the Field
Check out recent events our team has attended, supported, and hosted.
I joined workers, caregivers, leaders, and advocates from 14 organizations to rally in Los Angeles in support of my SB 616, which would require California employers to provide seven, rather than three paid sick days per year. Three days of sick leave is just not enough. Read the latest news stories on SB 616 here:
I joined the Books & Buckets Youth Academy in the Washington Neighborhood to share with youth about my career in public service, including my current role as a State Senator and about the legislative process. Books & Buckets is a free program that combines basketball discipline with civic engagement tools to help youth advocate for their community. Together we brainstormed ideas that would help our community and discussed past bills I have supported such as AB 130 in 2021, which provides students with free school meals. Thank you to all the wonderful youth who joined us and to our Books & Buckets & Washington Neighborhood leaders who helped organize this great opportunity!
Team Gonzalez recently joined Back to school events in Lynwood, Bell, and Ramona Park in Long Beach. There were great activities for students and their families, free school supplies, and resources on state services such as Medicare and the CalFresh and Women, Infants, and Children (WIC) programs.
Team Gonzalez attended National Night Out events throughout the District, including Cudahy, Florence-Firestone, Lynwood, Bell, Signal Hill, Paramount, Lakewood, Sunny Central Neighborhood Association in Long Beach, and more! We provided information on services available at our offices and had fun mingling with families and law enforcement to create greater dialogue around crime prevention and safety. 
---
Celebrating SD33 Small Businesses, Nonprofits, and Community Heroes
Join Team Gonzalez in congratulating Senate District 33 entrepreneurs, community groups, and local heroes on their many accomplishments!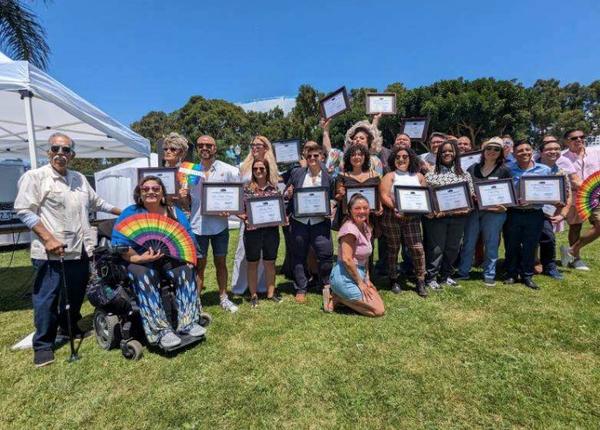 It was such a pleasure and so much fun to be a part of Long Beach's 40th Annual Pride Event! We honored LGBTQ+ community members and honorees from all parts of Senate District 33. We have some amazing leaders who make impressions in our community, region, state, and country every day - I thank them for their commitment and dedication to amplify and support our city and our diverse communities!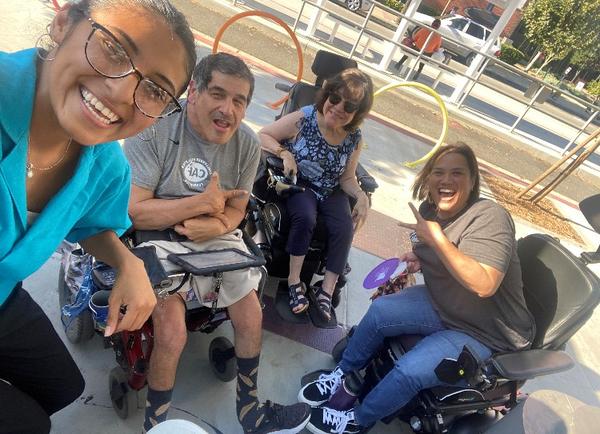 Our office celebrated the 33rd anniversary of the Americans with Disabilities Act (ADA) by tabling at the 2nd Annual Long Beach Disability Pride. We shared information about what our office does and how they can be part of the legislative process as well. We also presented Jennifer Kumiyama, Citywide Accessibility Coordinator for the City of Long Beach, with a certificate to commend her efforts to promote a more inclusive world where people with disabilities can thrive.
---
Meetings in the Community 
Learn about meetings, important issues, and policy discussions happening in Senate District 33. 
I attended a meeting hosted by the USC Schwarzenegger Institute and the organization Elected Officials to Protect America to tour the Port of Long Beach and learn about the proposed Pier Wind Project. I was happy to speak about the project's importance in furthering our state's climate and energy goals and we ended the meeting on a positive note knowing that the project will help fuel our electrical grid by 25,000 MW by 2045.
---