Celebrating Pride Month!
It's Pride Month, and we are celebrating all the wonderful accomplishments, and contributions of the LGBTQ+ community in Senate District 33! From small business owners to community organizers, there are so many great LGBTQ+ leaders creating positive change in our communities. Join me in learning all about them and saying thank you for all they do!
A little bit of history: did you know that the first Pride march was held in New York City on June 28, 1970? It was the one-year anniversary of the Stonewall Uprising, a series of protests that inspired many others to follow in the brave footsteps of those who stood up for LGBTQ+ voices during that difficult time. There is still much more work to do in the fight for equity and justice so that all people can live with dignity, and the freedom to live, love, and be themselves, without fear of discrimination, unequal treatment, or harassment. That is why Pride Month is so important, and during this time and every day, we must continue to elevate the voices of our LGBTQ+ community so that we can achieve a brighter, more just future. 
Pride Month 2023!
Roxana Luevano & Erika R. Parada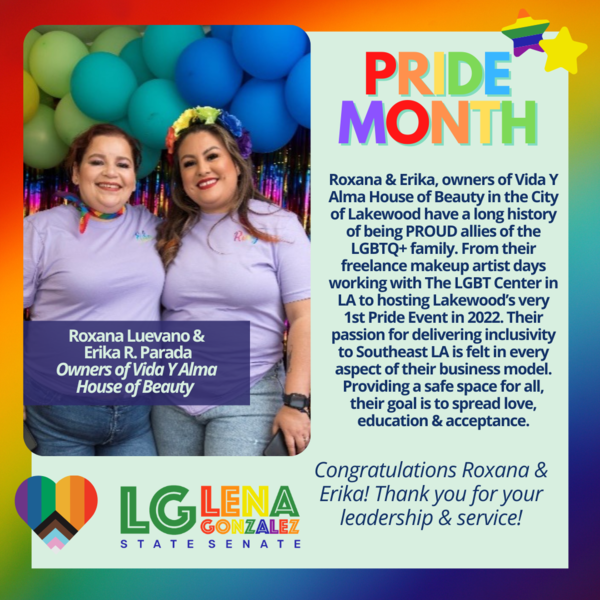 Yvonne Marquez & Marina Carranza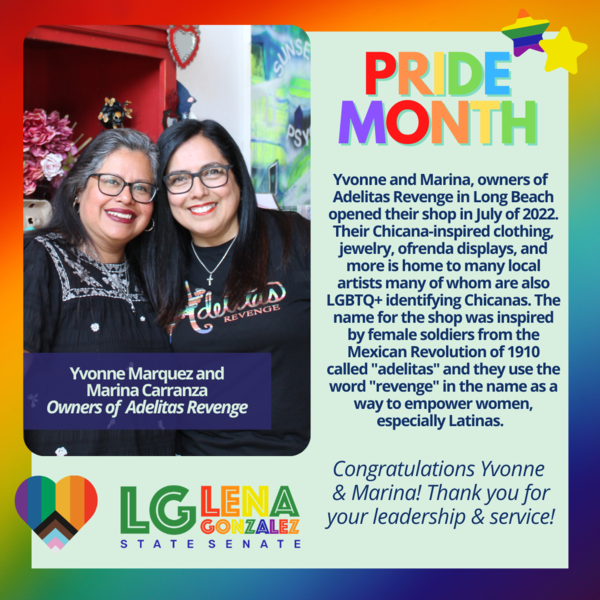 Omar Pichardo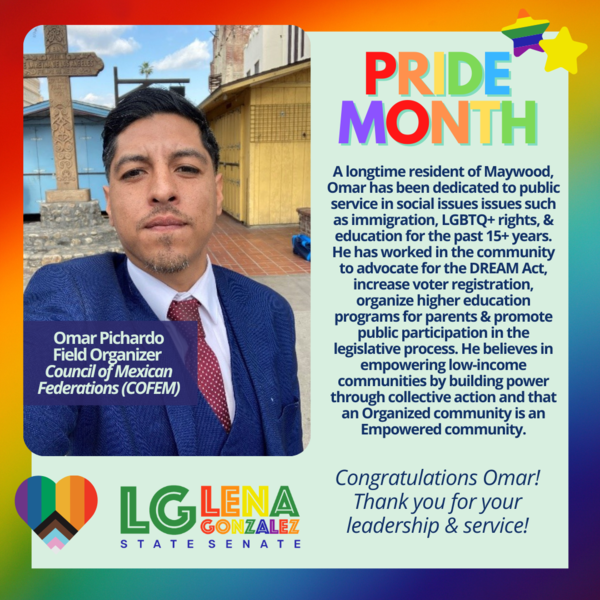 Debra (Deb) Kahookele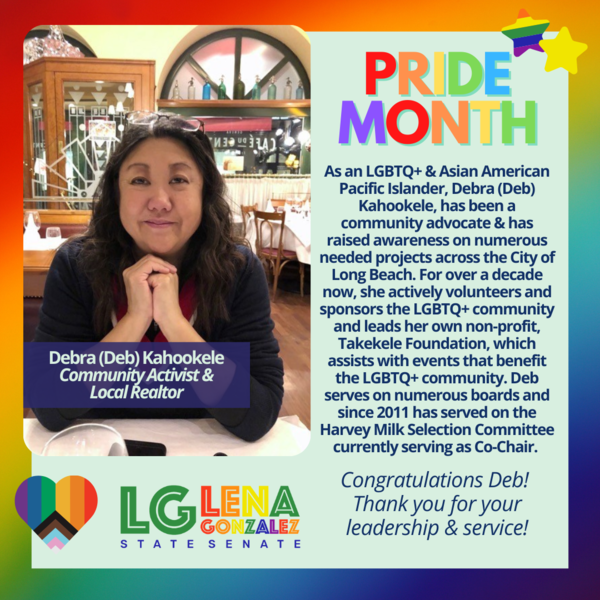 Nolan Wood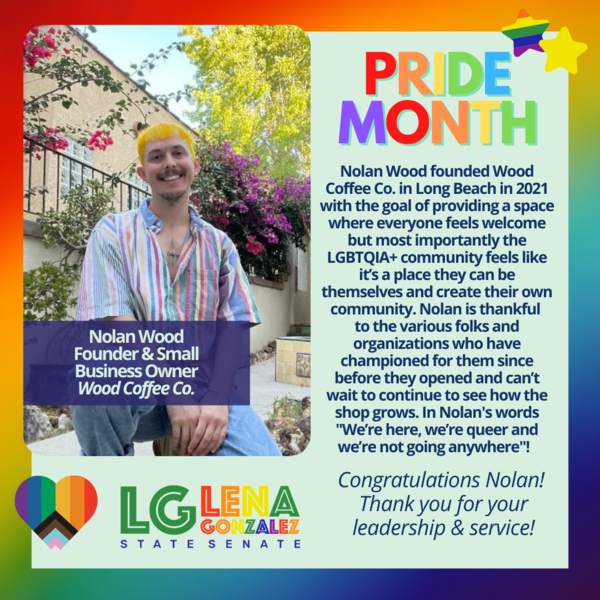 Congratulations to all our amazing honorees for their great accomplishments and a huge thank you for all they do for Senate District 33!