Dear Neighbor,
As part of the state budget agreement recently signed into law, a landmark bill was also passed that is of great significance to our district and that will help bolster efforts to protect public health and the environment. That is not all, the $6 billion in funds for broadband that was approved by the Legislature at the time of our previous newsletter, has now been signed by the Governor and is officially part of the state budget as well!
In addition to budget news, I have updates for you on back-to-school, new funding for small business grants, the West Santa Ana Branch Corridor Project and some of the many great events that took place around the district over the past couple weeks. Read below for these updates and please remember to participate in this edition's new poll.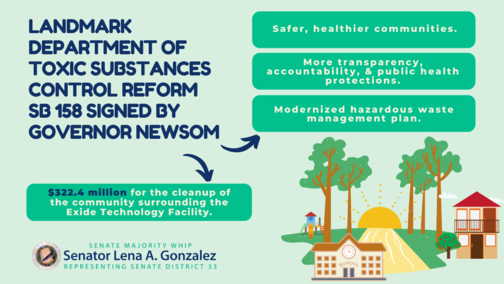 New Law to Protect Communities from Hazardous Waste & Provide Funds for Exide Cleanup
On July 14, Governor Newsom visited Bell Gardens to highlight SB 158, a bill that makes reforms to the Department of Toxic Substances Control (DTSC) to help better protect our communities from hazardous waste pollution.
The bill includes $322.4 million in funds for the cleanup of homes in Southeast Los Angeles that were contaminated by the former Exide Technologies Facility.
The bill also restructures and increases fees related to the handling of hazardous substances and hazardous waste, which is expected to add approximately $104 million annually in revenue for DTSC beginning in 2022-23. The additional funding will enable DTSC to deliver on its statutory responsibilities and workload.
The legislation creates a new Board of Environmental Safety within DTSC to increase transparency and accountability within the Department and its work, and establishes an Ombudsperson to receive complaints and suggestions, help the public and make recommendations to the Department.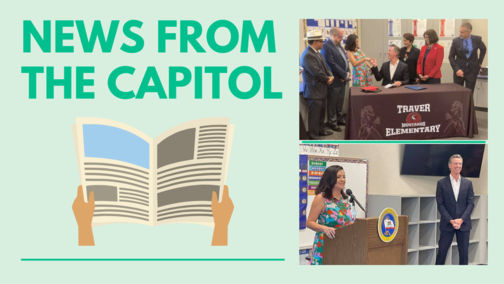 Signing of Historic $6 Billion Broadband Budget Bill
On July 20, I joined Governor Newsom at Traver Elementary School for the signing of the historic $6 billion broadband infrastructure investment legislation, Senate Bill (SB) 156, which will provide much needed funds for the deployment of 21st century high-speed broadband infrastructure to help close the digital divide. This is a momentous achievement that will greatly complement my Senate Bill 4, which continues to advance through the legislative process. SB 4 would secure continuous, ongoing funding for broadband investments as well as reform broadband policies to promote competition, empower local governments to build their own infrastructure, and advance Digital Equity in unserved and underserved areas.
Governor Visits Long Beach and Signs New Law to Help Stop Organized Retail Theft
On July 21, while visiting The Hangout, a Long Beach small business, Governor Newsom signed legislation to improve the state's ability to stop organized retail theft. AB 331 extends the sunset date for the California Highway Patrol Organized Retail Crime Task Force, to January 1, 2026 and will streamline some of the hurdles state law enforcement - specifically the California Highway Patrol - face in getting involved with local investigations as well as providing significant funding for investigative efforts.
Read the full press release on AB 331 here.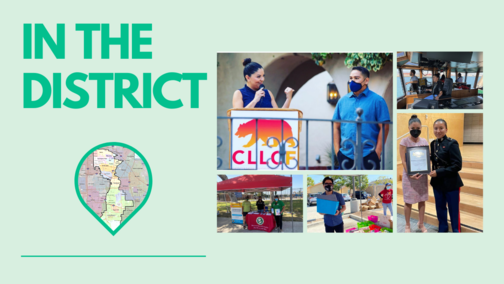 In the District
Bright and early on Saturday, July 17, my staff joined Cudahy Cleanup Day at Cudahy City Hall. It was a great day, working together to remove litter, care for our outdoor spaces and share important resources with the community. A huge thank you to all the volunteers who came out to beautify our neighborhood!
On the morning of Saturday, July 17, we also had the pleasure of joining a Food Pantry event at Long Beach's McArthur Park. Toys, games, and books were provided to families for lots of great summer fun! Thanks to our local neighborhood groups and organizations for helping put together this amazing event!
On Wednesday, July 21, my team and I visited the harbor area of Long Beach where we spent the morning learning about technology and initiatives to lower carbon emissions at our state's ports. I drove a tugboat too – very exciting!
On Thursday, July 29, I had the honor of recognizing Officer Andrea Hernandez at the Marine Officer Commissioning Ceremony in Long Beach. Officer Hernandez is a Long Beach native who graduated from Ernest McBride High School and Long Beach State. She plans on becoming the first female to graduate Navy Seal training and establish Marine Corps ROTC programs in the west coast. Congratulations Officer Hernandez, we are proud of you and the United States Marine Corps is lucky to have you!
On Thursday, July 29, I also had the great pleasure of formally recognizing one stellar student, Victor Pinzon Gonzalez who received a $5,000 scholarship from the California Latino Legislative Caucus Foundation. Victor is a recent graduate of Cal State Dominguez Hills and is interested in pursuing a Master's degree in Social Work to help provide professional counseling to others. Congratulations Victor!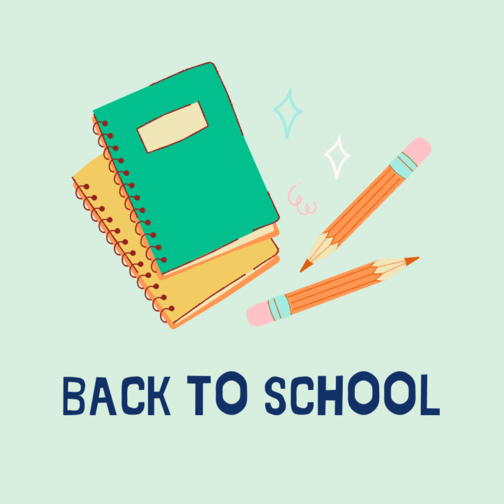 Have You Completed Your Back-to-School Checklist?
Los Angeles Unified School District is back to school on Monday, August 16. Schools will offer full-day instruction, five days a week, along with recess, after-school programs, lunch and meal breaks with classmates, athletics, and extracurricular activities. Have questions about returning to in-person instruction or other concerns? Check out the LA Unified Back to School Family Guide here or call the Los Angeles Unified Family Hotline at (213) 443-1300.
School starts Tuesday, August 31 for most students in the Long Beach Unified School District. The district plans to offer full-time, in-person instruction. Check out LBUSD's Family Guide to School Opening here. For more back-to-school information, contact your local school or the following offices:

Elementary Schools - (562) 997-8247
Middle and K-8 Schools - (562) 997-8100
High Schools - (562) 997-8115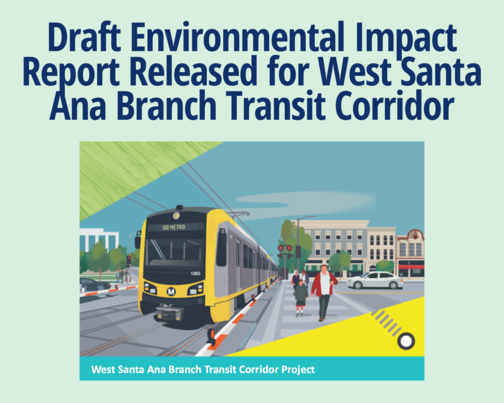 Metro Releases Draft Environmental Impact Report for West Santa Ana Branch
On July 30, Metro released the Draft Environmental Impact Report for the West Santa Ana Branch Transit Corridor Project. The West Santa Ana Branch is a new light rail transit line that would connect southeast LA County to downtown Los Angeles. Metro is committed to a comprehensive outreach program that provides project stakeholders with the necessary tools and resources to be educated and informed and provide valuable input at key milestones. You can learn more about available virtual meetings and read about the EIR here.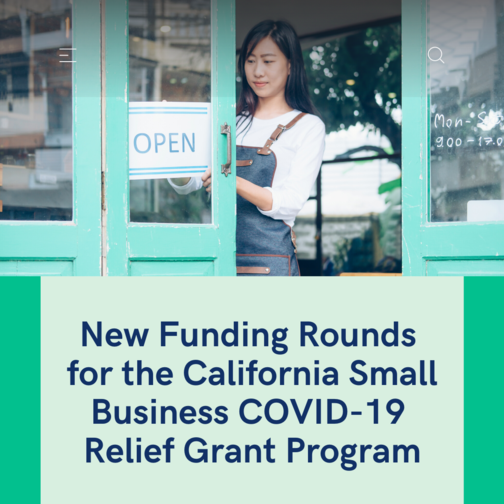 More Funding Is Available for Small Businesses!
On July 29, California's Office of the Small Business Advocate (CalOSBA), part of the Governor's Office of Business and Economic Development (GO-Biz), announced that there will be three additional rounds for the California Small Business COVID-19 Relief Grant Program. The upcoming rounds will be as follows:

Round 7: Tuesday, August 3 through Thursday, September 16 for waitlisted applicants from certain previous rounds.
Round 8: Friday, August 27 through Wednesday, September 8 for nonprofit cultural institutions only.
Round 9: Thursday, September 9 through Thursday, September 30 for new applicants and waitlisted applicants from certain previous rounds.

For more information or to apply visit: https://careliefgrant.com/.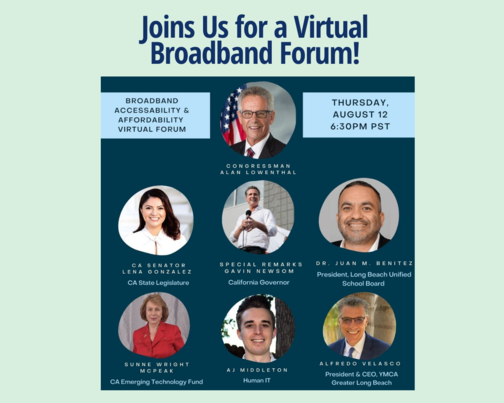 You're Invited to a Broadband Accessibility Online Public Forum!
Please join me, Congressman Alan Lowenthal and state, local, and community leaders for an online forum as we discuss what is working with current affordable internet practices, what is not working, the government programs available that can help with affordability, and how we move forward to address the growing digital inequality in our country.
When? Thursday, August 12, 2021, 6:30 p.m. to 8:00 p.m. Pacific
This event will be held using Zoom. To RSVP for this event and submit your question(s) for panelists, please email your RSVP and question(s) to RSVP.Lowenthal@mail.house.gov. Once you register and submit your question(s), you will be emailed the sign-in information no later than August 10, 2021.
Last Edition's Poll Results
In our previous newsletter, we asked whether you believed homelessness and housing were among the most serious problems in the district, these were the results.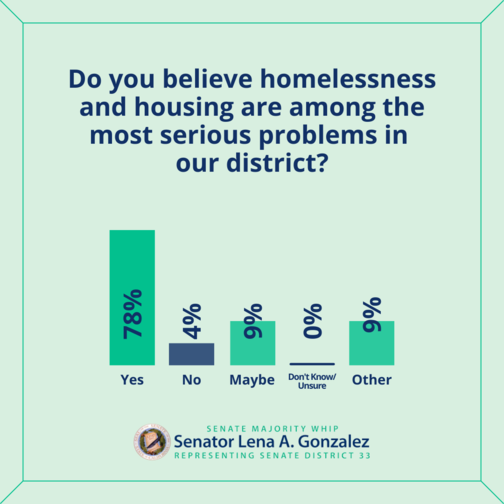 This Edition's Poll Questions
As we continue to fight COVID-19, I want to make sure you have the information and resources you need regarding the new Delta variant and available locations to obtain COVID-19 vaccines. Please take a moment to provide your input, comments and questions by completing our next poll here.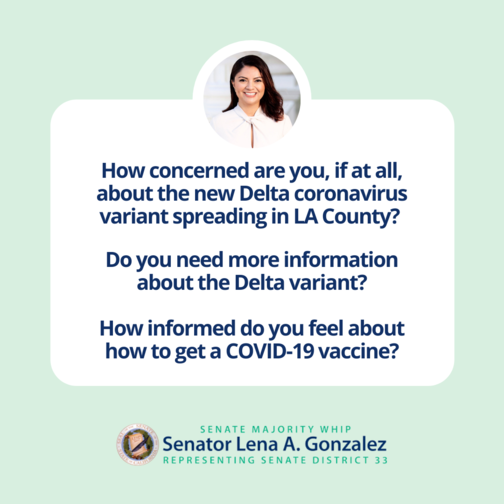 Top social media posts
Check out my top social media posts below! Remember to follow me @SenGonzalez33 on FB and Twitter for legislative updates, resources, events and much more!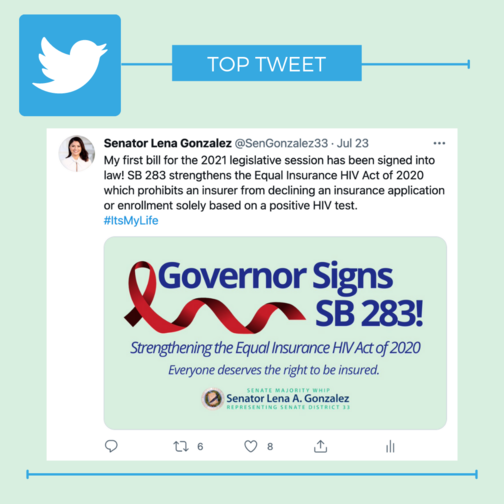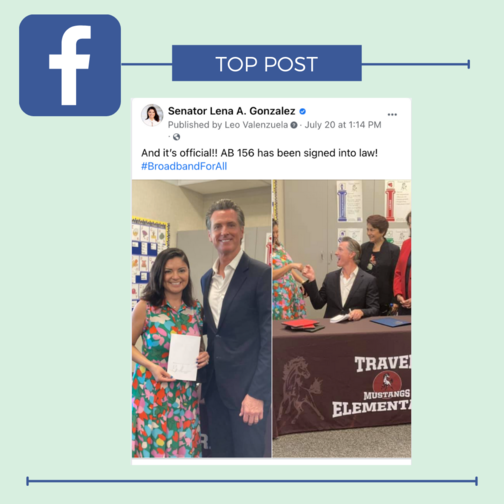 COVID-19 cases are on the rise in LA County due to the Delta variant, and the best way to protect yourself and your loved ones is by getting vaccinated. You can find a vaccine site near you at https://myturn.ca.gov/. If you need any other information or resources that can help you during these challenging times, please contact my office at (562) 256-7921 or send us a message here.
Sincerely,

Lena Gonzalez
33rd State Senate District