Dear Neighbor,
On Tuesday evening, I was deeply saddened to learn of the painful tragedy that took place in Uvalde, Texas. Innocent lives were senselessly lost to violence, and as a mother, I continue to feel an overwhelming sense of concern like many of us do, every time we hear of yet another mass shooting in our country— it should not be like this. My thoughts are with the loved ones, parents, and families of the 19 children and 2 adults whose lives were lost, and countless others that were harmed by this horrendous event. I stand with strong resolve to help prevent this senseless violence that continually devastates our communities.
In the midst of tragic news, and with heavy hearts, we continued our work at the Capitol to meet the house of origin deadline and voted on the fate of numerous bills for this legislative session, among them a number of climate bills such as my Fossil Fuel Divestment Bill SB 1173 which successfully passed the Senate and is now on its way to the Assembly.
In the District, I spoke with high school students in Florence Firestone and had the honor of delivering the keynote speech for the Chicano Latinx Graduation Celebration at my alma mater, California State University, Long Beach.
If you are in need of health insurance, make sure to check out Covered California's special enrollment program, and if you are a student in need of scholarships or volunteer experience take advantage of opportunities currently open, including the Californians For All College Corps program, the Minerva Scholarship, and the California Latino Legislative Caucus Scholarship. Lastly, if you are being impacted by the current infant formula shortage, read below for important updates, FAQs and information on formula availability.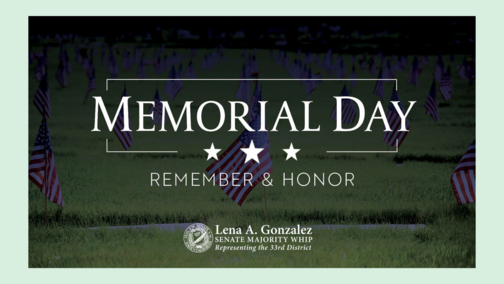 As we head into the weekend, I want to take a moment to say thank you to all our brave heroes in uniform and their loved ones who have made the ultimate sacrifice for our country. Let us remember and honor their legacy this Memorial Day and always.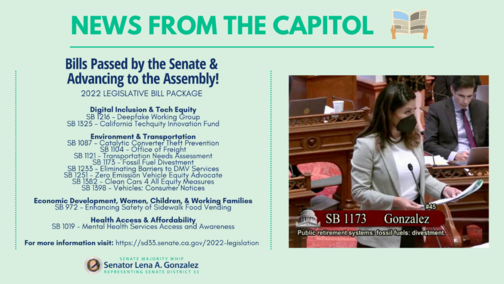 News from the Capitol
We had a productive and successful week at the Capitol with 12 bills in my 2022 legislative package passing the Senate by the May 27 house of origin deadline and they are now headed to the Assembly for consideration. My legislative package includes bills to help advance California's climate goals, protect public safety in regards to transportation, expand digital equity, economic opportunity for working families, and increase access to critical mental health services. Visit my website to read about the status of each of my bills, full bill language, background information, and more!
One huge victory to celebrate this week was my Fossil Fuel Divestment bill, which passed with a vote of 21-10, read more about the bill and see what community activists and partner organizations are saying about the news here.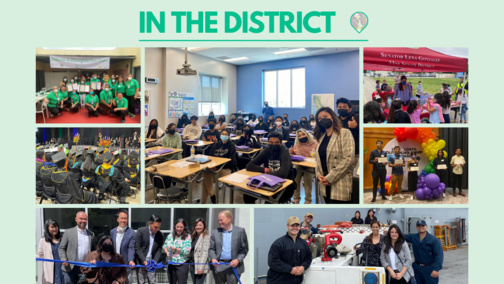 In the District
This past week, I visited Animo Pat Brown Charter High School in Florence Firestone, where I spoke with students about my experience in public service and my journey as a State Senator. It is always so inspiring and refreshing to spend time with the young bright minds that will be the leaders of tomorrow.
I also participated in the grand opening of the Shaun Lumachi Innovation Center in Downtown Long Beach. This innovative public-private partnership between the City, Long Beach City College, and BLANKSPACES will provide co-working office space and resources to the next generation of small businesses and entrepreneurs in our community.
I had the honor of visiting my alma mater, California State University, Long Beach to deliver the keynote speech for the Chicano Latinx Graduation Celebration. The ceremony was so touching and it was encouraging to see so many bright students sharing this special moment with their loved ones as they begin the next chapter of their lives and careers. Once again, congratulations class of 2022!
My office participated in multiple events around the district including Fishburn Elementary's COVID-19 vaccine clinic in the City of Maywood to share information about state and local resources, nurse appreciation week at the Greenfield Care Center in South Gate, the Somos LEA annual scholarship ceremony in Lakewood and Fleetweek on board the United States Naval war ship USS Essex LHD-2 at the Port of Long Beach.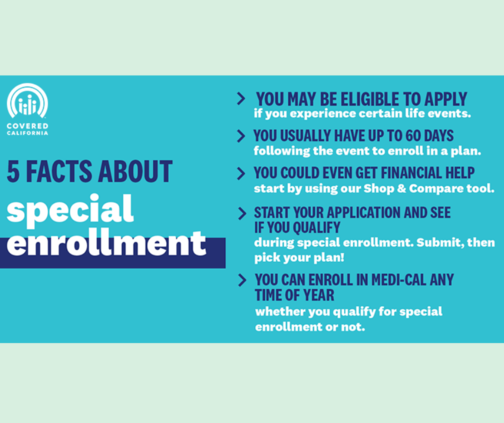 Covered California Special Enrollment
If you experience a qualifying life event, you can enroll in a Covered California health insurance plan outside of the normal open-enrollment period that takes place from November 1 thru January 31. Most special enrollment periods last 60 days from the date of the qualifying life event. For most qualifying life events, your coverage will start on the first day of the following month after you select a plan. See if you qualify today at: https://www.coveredca.com/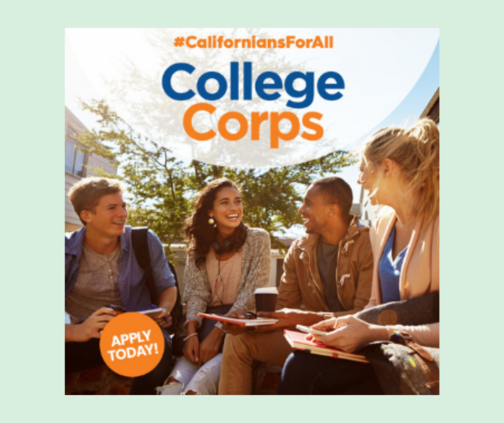 #CaliforniansForAll College Corps Applications OPEN
Applications for the #CaliforniansForAll College Corps are open. This program is a first-of-its-kind initiative in partnership with 48 California colleges and universities. Students will receive $10,000 for their service while helping take climate action, tutor and mentor low-income students, support food insecurity, and more. For the first time, the program also includes opportunities for AB 540 CA Dream Act Students to participate in a state service program. Learn more about and apply for College Corps here!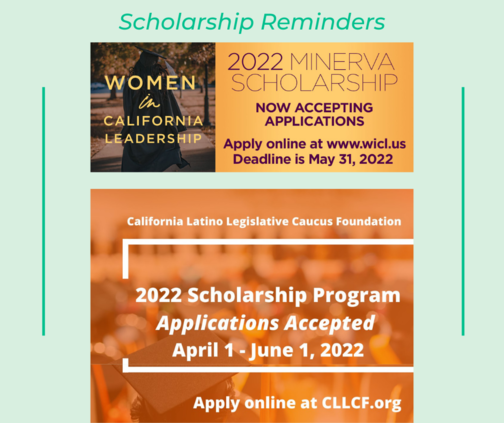 Reminder: Minerva and California Latino Legislative Caucus Scholarships Available!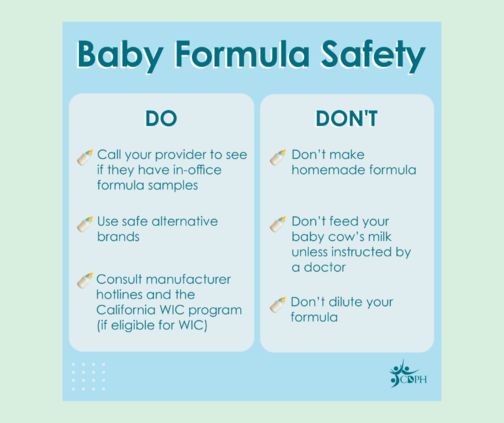 Infant Formula Shortage Information
The California Department of Health (CDPH) has a resource page with FAQs, updates, and recommendations on how to get infant formula during the current supply shortage. If you receive WIC benefits, you can also visit the CDPH page here for more information on infant formula availability.
Top Social Media Posts
Check out my top social media posts below! Remember to follow me @SenGonzalez33 on FB and Twitter for legislative updates, resources, events and much more!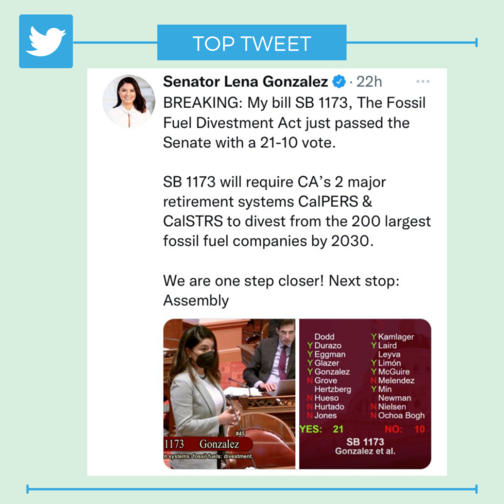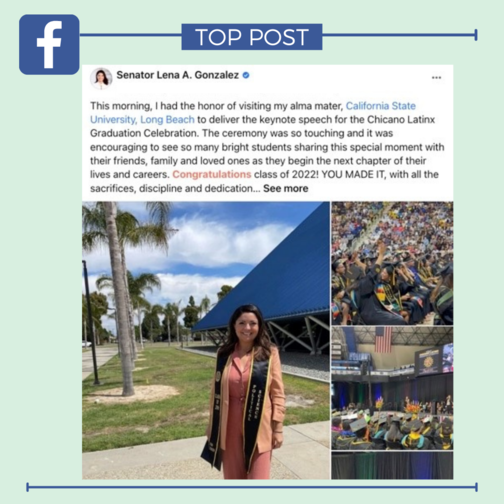 As always, if you need any other information or assistance, please contact my office at (562) 256-7921 or send us a message here. Happy Memorial Day!
Sincerely,
Lena Gonzalez
33rd State Senate District