News From the Capitol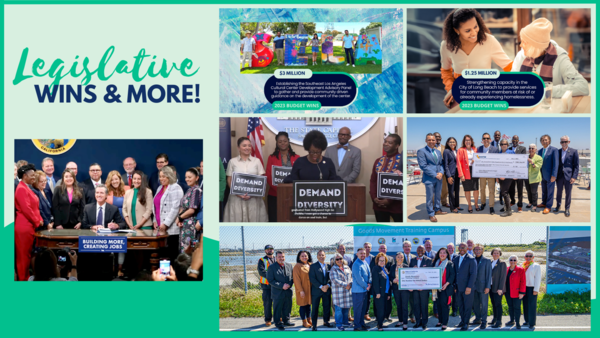 Learn About Our Legislative Wins So Far in 2023, How Senate Bill 150 Will Help Ensure Equitable Access to Jobs In the Green Economy, and What $23 Million in Funds Will Do for Projects in Senate District 33!
---
State Funds for Senate District 33: This year, I secured $23 Million in funds from the state budget dedicated to projects throughout the Long Beach and Southeast Los Angeles region. These funds will help address some of the most pressing needs in the community and advance social, educational, and economic opportunities through the arts. The projects receiving funding will provide a wide array of benefits to community members including recreational activities for seniors, historic preservation, arts programming for local artists and youth, supportive services for those experiencing homelessness or at risk of being homeless, and much more. For more information about the projects receiving funding, read my full press release, here.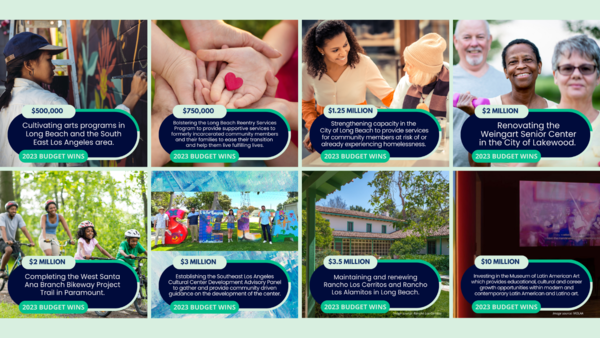 ---
SB 150 Signed by the Governor to Grow Access to Quality Jobs: Recently, Governor Newsom signed legislation that I lead-authored to enhance California's job training pipeline, community benefits, and jobs standards in state and federal infrastructure programs. The legislation will ensure equitable access to career opportunities and good-paying jobs for our workers in the green economy. Read my full press release, here.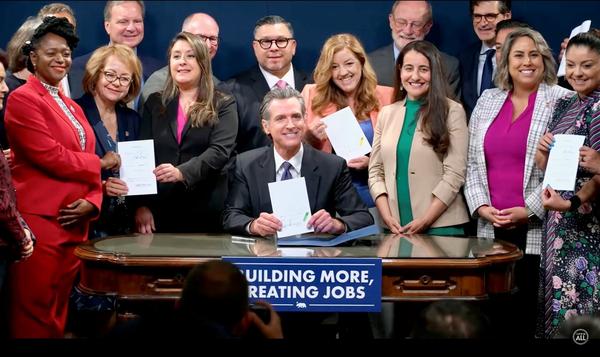 ---
$383 Million State Award for Long Beach Port's Zero-Emissions Future: This grant will bring in much-needed clean air technology, equipment, and infrastructure to continue to tackle and prevent supply chain challenges, and to reduce emissions from goods movement. I am proud of the investments our state is making because they will improve efficiency, support jobs, and boost economic growth at our ports while advancing our state's environmental goals and doing more to protect the health of surrounding communities. My appreciation goes out to the California State Transportation Agency for supporting such meaningful and mindful investments at the Port of Long Beach. Read the full press release from the Port of Long Beach, here.
---
Other News You Should Know About
The California Legislative Black Caucus called on the Hollywood entertainment industry to continue its commitment to equity and inclusion, given the recent rise in the number of Black women executives in Diversity, Equity, and Inclusion (DEI) dismissed or exiting the industry.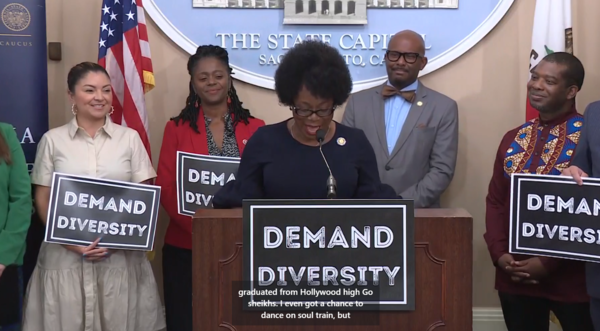 California's new law to combat price gouging at the pump recently took effect and our state reached a historic milestone of 1 in 4 new car sales in California being zero-emission vehicles.