Dear Neighbor,
It's Pride Month, and we are celebrating all the wonderful accomplishments, and contributions of the LGBTQ+ community in Senate District 33! From small business owners to community organizers, there are so many great LGBTQ+ leaders creating positive change in our communities. Join me in learning all about them and saying thank you for all they do!
At the Capitol, ten bills in my Legislative Package moved to the Assembly, we passed the Legislature's Version of the Budget Act of 2023, and we recognized our Senate District 33 Nonprofit of the Year, the African American Cultural Center of Long Beach (AACCLB).
In the District, we had a great time connecting with everyone at our Legislative Brunch in Downtown Long Beach and at resource fairs held in South Gate and Florence Firestone. In Walnut Park our team had the opportunity to share with students about the Legislature and careers in public service. Lastly, we joined a recent press conference to advocate for the U.S. Environmental Protection Agency to designate the Exide area as a superfund site, which will bring critically-needed federal funds to the area for clean-up and remediation.
In our resource corner, learn about the new CA vs Hate Resource Line and Network to report acts of hate, get tips from CAL FIRE on how to prevent fires and injuries caused by fireworks, find out how to apply for state COVID-19 Sick Pay Grants for Nonprofits and explore how the state's ScholarShare 529 program can help you start a savings plan for your child's higher education.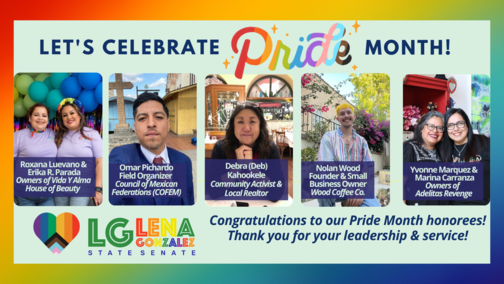 Celebrate Pride Month!
Read About Our Senate District 33 Pride Honorees!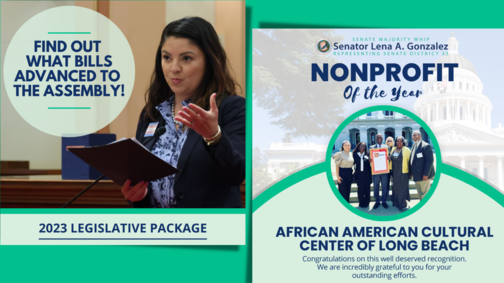 News from the Capitol
Find Out What Bills in My 2023 Legislative Package
Advanced to the Assembly,
Read the Latest Budget Updates, and Get To Know
SD33's Nonprofit of the Year!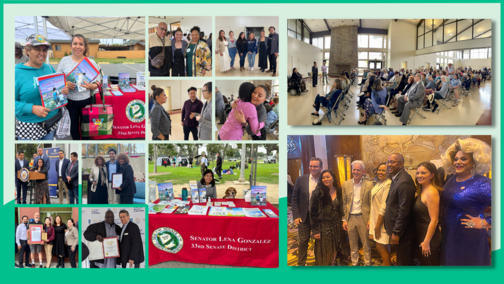 In the District
Read About Team Gonzalez on the Field,
Meetings in the Community, and Local
Small Businesses, Nonprofits, and Community Heroes!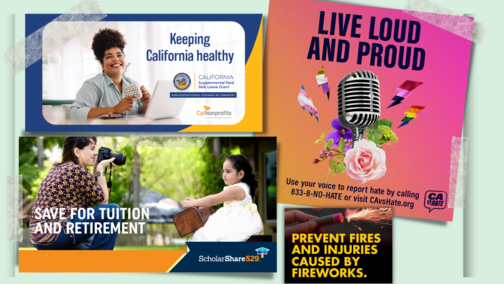 The Resource Corner
Take Advantage of These Great Opportunities!
Apply for a Student Scholarship or a Grant for
Your Small Business or Nonprofit.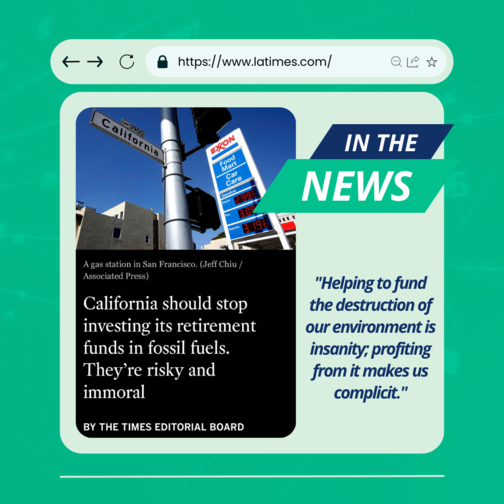 In the News

Check Out This Los Angeles Times Editorial in
Support of My Bill SB 252, The Fossil Fuel Divestment Act!
SB 252 Will Stop CA's Two Main Retirement Systems
From Financing the Fossil Fuel Industry
Which Is No Longer a Good Investment & Is Destroying Our Planet.
 
As always, if you need any other information or assistance, please contact my office at (562) 256-7921 or send us a message here. Happy Pride Month!
Sincerely,
Lena Gonzalez
33rd State Senate District