Dear Neighbor,
The end of the 2023-24 legislative session is less than two weeks away, and while we wait to find out what bills are successful this year, we already have big legislative wins to celebrate!
In this year's state budget, I secured $23 million in funds for projects in Senate District 33.
I was proud to advocate in support of $383 million to advance a zero-emission future at the Port of Long Beach as part of the state's efforts to advance supply chain resilience and the Port and Freight Infrastructure Program.
SB 150 which I lead-authored, was recently signed into law by the Governor to ensure equitable access to good-paying infrastructure jobs in the green economy.
These wins are great steps in the right direction, but there is much more work ahead!
In the District and across our region, workers are coming together to demand better pay and working conditions and I joined the call to action with them, drumming up support at rallies for more paid sick leave via my SB 616.
My team and I participated in many wonderful gatherings and celebrations, including Long Beach's 40th Annual Pride Parade, National Night Out, and visiting Youth Academy in the Washington Neighborhood.
This past July was declared Earth's hottest month on record, these are the real, negative effects of climate change, and high temperatures are no joke! They can pose a serious risk to your health, so until the cooler weather arrives, make sure to follow the latest tips on how to protect yourself from extreme heat. Additionally, as parts of our communities are still recovering from recent storms, there are a number of resources available for your use.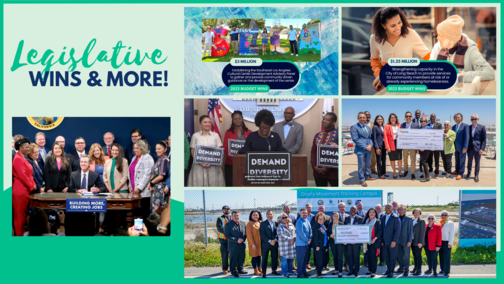 News From the Capitol
 
Learn About Our Legislative Wins So Far in 2023, How Senate Bill 150 Will Help Ensure Equitable Access to Jobs In the Green Economy, and What $23 Million in Funds Will Do for Projects in Senate District 33!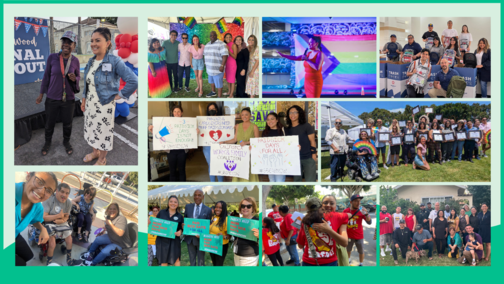 In the District
 
Read About Team Gonzalez on the Field, Meetings in the Community, and Local Small Businesses, Nonprofits, and Community Heroes! In this Issue: Pride Parade, National Night Out, and SB 616 More Paid Sick Leave Rally!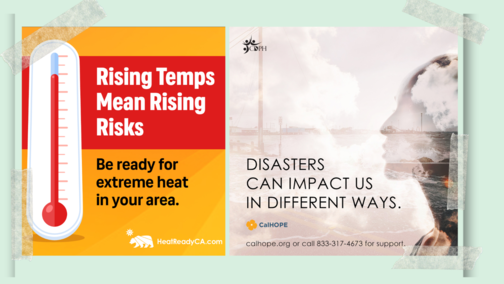 The Resource Corner
 
Get the Latest Tips on How to Protect Yourself From Extreme Heat and Learn About Storm Recovery Resources
 
As always, if you need any other information or assistance, please contact my office at (562) 256-7921 or send us a message here.
Sincerely,
Lena Gonzalez
33rd State Senate District